Fiji is a 3-4 hour flight from the East Coast of Australia and enjoys a sunny, tropical climate year-round. The dry season being 'Fijian winter' is from May to October, when the temperature is milder and less humid. This is also high season, and prices can expect to spike especially during school holidays. The wetter season, from November to April, sees an increase in rain and humidity although some it is a great time to take advantage of low fares and escaping to the more remote islands can mean less rain.
Where to go in Fiji?
Nadi
Denarau Island
Coral Coast
Mamanuca Islands
Yasawa Islands
Nadi
The main hub of Nadi is a multicultural town, filled with colourful markets, shops, restaurants and bars. Where ever you are staying in Fiji do not miss the opportunity to visit the main town to sample local life and it is well worth planning your visit to coincide with the market day to make it a great day out.
Why go?
Fiji's main hub
Great for singles, couples, groups and families
Denarau Island
One of the most popular resort areas on the main island and only a short 20-minute drive south of Nadi is the man-made island of Denarau. A great place to flop and drop, the resorts here offer a huge selection of waters sports, activities, dining options, and not to mention a championship golf course and many day spas. If you do decide on Denarau Island for your Fiji stay, make sure you book a day tour to the outer islands to experience the stunning crystal clear waters and marine life that lie just kilometres off the coast.
Why go? 
20 minutes from Nadi airport
Great for  singles, couples, groups and families
Coral Coast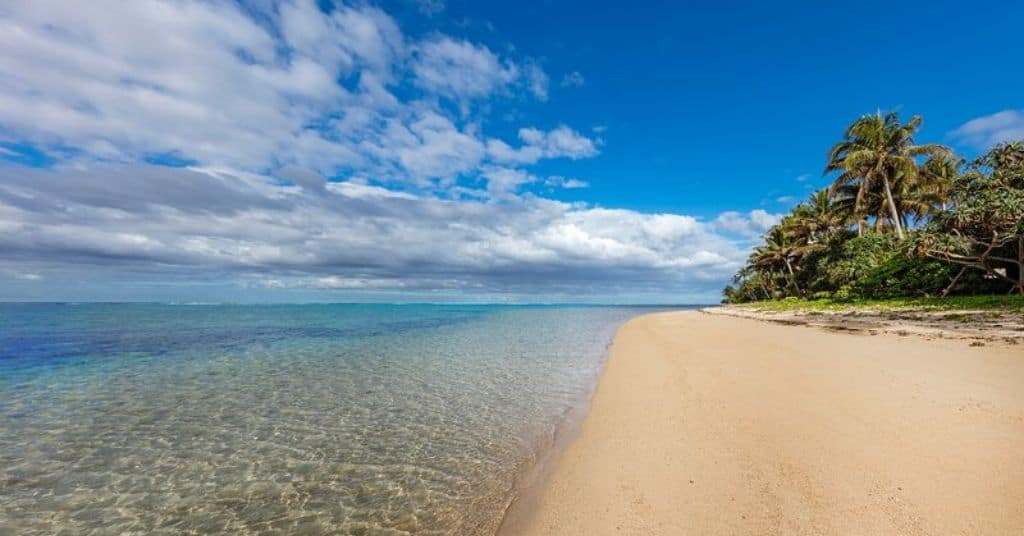 Just 15km east of Nadi and extending 80km long, surrounded by lush vegetation and lined with natural golden sand beaches, the Coral Coast boasts the world's second-largest single reef. Accessible by car anytime of the day, in as little as 30 minutes, the Coral Coast is an ideal option for those travellers wanting to dive or snorkel the reef without leaving the mainland. With a range of accommodation options ranging from flashy family-friendly resorts to boutique Fijian stays and even backpacker options; wherever you decide to stay you won't miss out on the friendly Fijian hospitality.
Why go?
90-120 minute drive from Nadi
Easy access to snorkeling and diving with golden sand beaches
Great for singles, couples, families and groups
Mamanuca Islands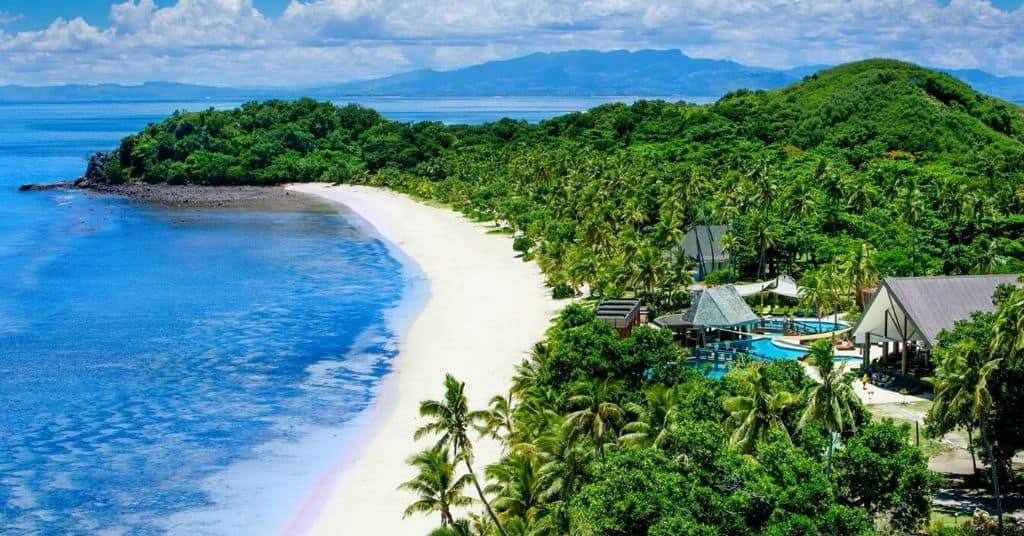 Made up of over 20 tropical islands surrounded by warm turquoise water and filled with an abundance of sea life-sea; a true island paradise. The Mamanuca Islands are located just a few kilometres off the coast of Fiji's main island making it a popular Fiji island resort destination for couples and families. The islands are easily accessible by regular ferry services from Port Denarau. The last ferry service departs Denarau at around 3.15pm.  If you prefer to head straight to the outer islands and bypass a stopover in Nadi ensure that your flight arrives into Nadi at least 2 hours before the last ferry departure to allow for a smooth transfer. For those who prefer a transfer with a view from above, seaplane transfers are available to most of the islands and provide a scenic way to admire the natural beauty of the islands.
Why go?
Daily ferry and seaplane connections from Nadi
Island paradise escape with warm waters and soft sandy beaches
Great for singles, couples and families
Yasawa Islands
Further beyond the Mamanuca Islands sits the Yasawa Island group which is made up of over 20 unspoilt islands with pristine white sandy beaches and crystal clear water. It is here where you will find some of the most picturesque and scenic islands in Fiji. Whilst there are a few luxury resorts spread through-out the islands it is also well known for its flashy backpacking options. A regular ferry service departs Port Denarau daily at around 8.30am otherwise the quickest and most scenic transfer option is by seaplane, which for many is one of the highlights of their trip.
Why go?
Daily ferry and seaplane connections from Nadi
An untouched tropical island paradise with crystal clear water and white sandy beaches
Great for singles and couples