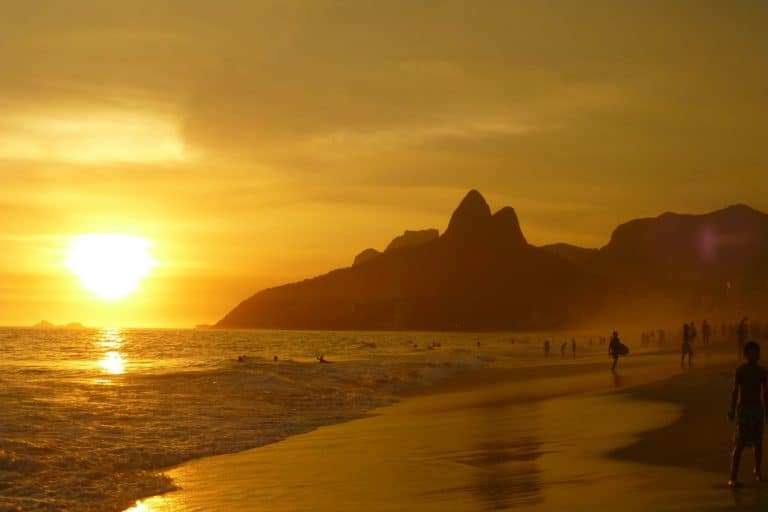 Close your eyes and imagine long white sandy beaches with scantily clad people, happy samba rhythms mixed with chaotic city life, and you have Rio de Janeiro. Brazil's second-largest city oozes seductive charm, exotic flavours and colourful contrasts as Christ patiently holds his hand over us all.
ADVENTURES IN RIO
Christ The Redeemer
The world-famous Christ statue stands atop the 710-metre Corcovado mountain, looking out over the city.
It is on the UN list of world wonders and a phenomenal place to enjoy the beautiful views of the city. In high season, the queue can last for hours, so it's worth buying tickets online to skip the queue.
Pão de Açúcar – Sugarloaf Mountain
Right by the water you'll find the characteristic mountain Pão de Açúcar, more comonly known as Sugarloaf. Here you'll get the best views of the city and beautiful beaches, but the cable car ride up is also a fun experience – and challenging for those with a fear of heights. There are also music events, so if you get the chance, buy a ticket and party with Rio as your backdrop.
Carioca da Gema – Sensual and seductive samba
Samba is the dance of the Brazilians. A sensual dance that is fun to try out. It's not about doing it right or well, but about enjoying the music and having fun.
There are several open samba venues with live music, where everyone dances with everyone else. The Lapa area in particular is known for its openness and colourful dance culture. Rio is often praised as one of the best cities in South America.
Favela tour – experience the slums
Favela is the Portuguese word for slum. Although Rio has become safer, crime is still very high.
It is not recommended for tourists to explore the 950 favelas in Rio on their own, but there are organised tours where you can see and learn more about this side of the city.
It's an exciting experience both humanly and architecturally, with different buildings and lots of colour.
If you are interested in exploring Brazilian cities, don't miss a chance to visit the largest city in the Western Hemisphere – Sao Paulo.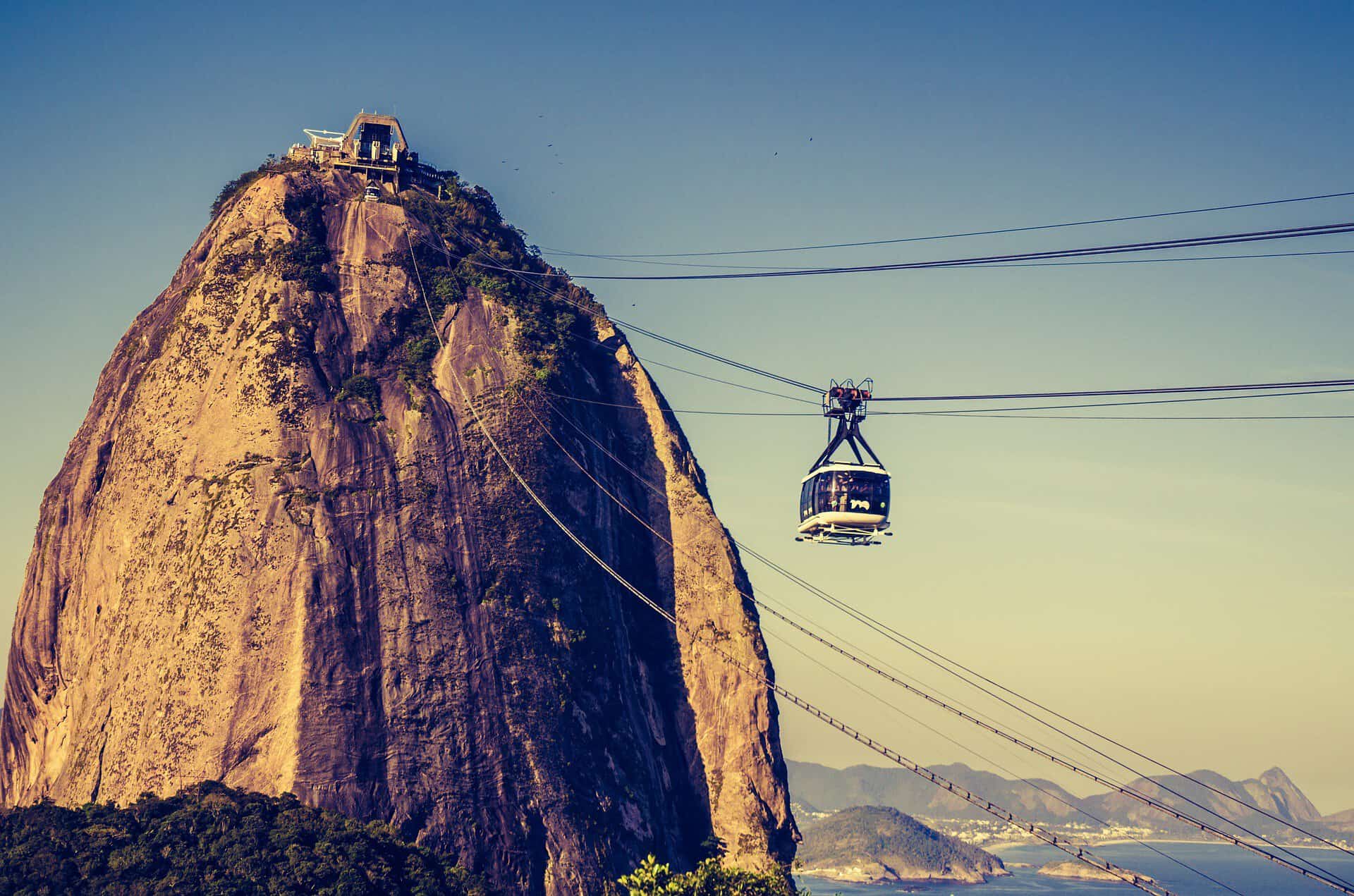 SHOPPING IN RIO
Havaianas – Flip flops for everyone
Probably the most popular flip-flops – Havaianas, are Brazilian. There are shops all over the city where you can buy them in all sorts of versions. With imitations, football stars and limited edition collectables. This is a must have accessory for Brazilian beaches.
Swimwear – Minimal swimwear for the brave
Brazil is world famous for its beautiful beaches, but also for its minimalist beachwear. Bikinis where you can't tell the difference between front and back, and very tight swim shorts. So if you're brave, this is the souvenir to take home. In Rio, they're the talk of the town.
PLACES TO EAT IN RIO
Gula Gula Restauran – International atmosphere
In a side street set back from the promenade at Leblon, you'll find Gula Gula. An international restaurant with a nice atmosphere and tasty dishes. Here you will find everything from delicate salads to large steaks. Perfect for a cosy dinner where the nice clothes can be worn.
Felice Caffé – Delicious ice cream
Felice Caffé is located on Ipanema Beach. There's plenty to see as it's on one of the streets to the local supermarket. Perfect place to stop after a day on the beach. A bistro with delicious international dishes, don't miss their exciting and very popular ice cream desserts.
Siquera Compos Grill – Meat galore
They love meat in Rio and are known for their "kilo food", which is the local term for eating lots of meat.
At Siquera Compos Grill on Copacabana beach, waiters come down to your table with big skewers filled with different grilled meats, which are cut off and placed on your plate. Very tasty.
There are other items on the menu and a buffet for those who might like some vegetables.
Acai – Healthy berries
Acai berries are on the list of superfoods in our country. The little purple berry is packed with antioxidants that are good to eat and spread on your skin – and it's Brazilian.
Try it in one of the many juice bars or on the rocks. It has a distinctive taste, but you'll quickly grow to love it, and it's healthy too.
HOTELS IN RIO
Bonita Pousada – Cosy and simple
If you want a unique experience, choose to stay in a pousada. It's very similar to a bed and breakfast or guesthouse with few rooms, personal service and freshly cooked breakfast.
The range is vast, so try out a few while you're there. For example, you could stay at Bonita Pousada, which was originally the home of composer Tom Jobim. It was he who wrote 'The Girl from Ipanema'.
Man in Rio – Din egen lejlighed
If you'd rather live in an apartment with the locals, Man in Rio is the place to go. Here, a one-bedroom costs from 120 USD a night, but you can rent anything from luxury apartments in the centre of town to large villas on the outskirts.
Hotel Belmond – luxury on Copacabana
Hotel Belmond on Copacabana won TripAdvisor's Traveller's Choice award, and it's luxury for the money, and a great location to boot. If you don't suffer from arm pain, and want to stay overlooking Brazil's hottest beach babes m/k, this is the place.