Romance can mean different things to different couples, especially at the various stages of your lives together. And while choosing the right (travel) partner is important, we believe that choosing the right destination also plays a huge role in keeping that spark alive. Be it reigniting the flame or spicing up your relationship, here are five travel destinations for different couples to keep your wanderlust alive!
Date away in Boracay, Philippines
For the young in love, take your relationship to the next level in Boracay! Walk in pristine white sands, swim in clear waters tinged in a shade of bright turquoise and pick shells along Puka beach where the rare Puka shells are found. For the young and adventurous, make a big splash at Ariel's point and cliff dive off of one of its five diving platforms. But if you prefer something a little more leisurely, sail away on a Paraw (a wind driven sailboat) at dusk to catch the gorgeous Boracay sunset  – it's definitely something for all romantics!
Honeymoon in beautiful Barcelona, Spain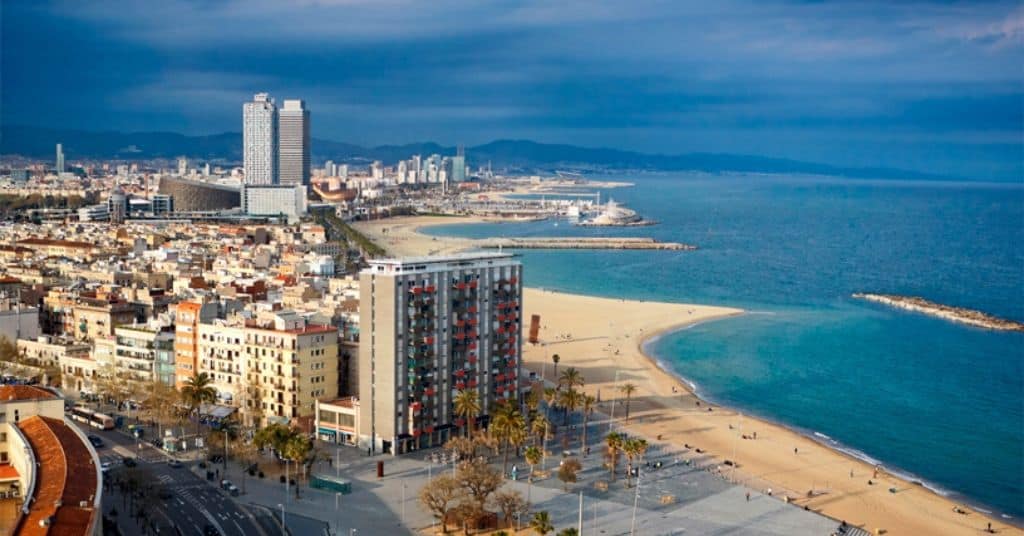 Just married? Whisk away to the beautiful and whimsical city of Barcelona, renowned for being one of the best shopping capitals in Europe and for its modern architecture. Stare in awe at the Sagrada Família by its sheer verticality or get lost together at the Park Güell! Have a romantic night out to La Rambla, the most famous street in Barcelona and end the day off at the magical Fountain of Montjuic, where you get to experience a display of water illuminated in bright colored lights synchronized in symphony. Locals say the best view is just as the sun sets; the gorgeous back drop to the spectacular show will definitely make this the highlight of your honeymoon.
Marry and fall in love again under the starlit skies of Maldives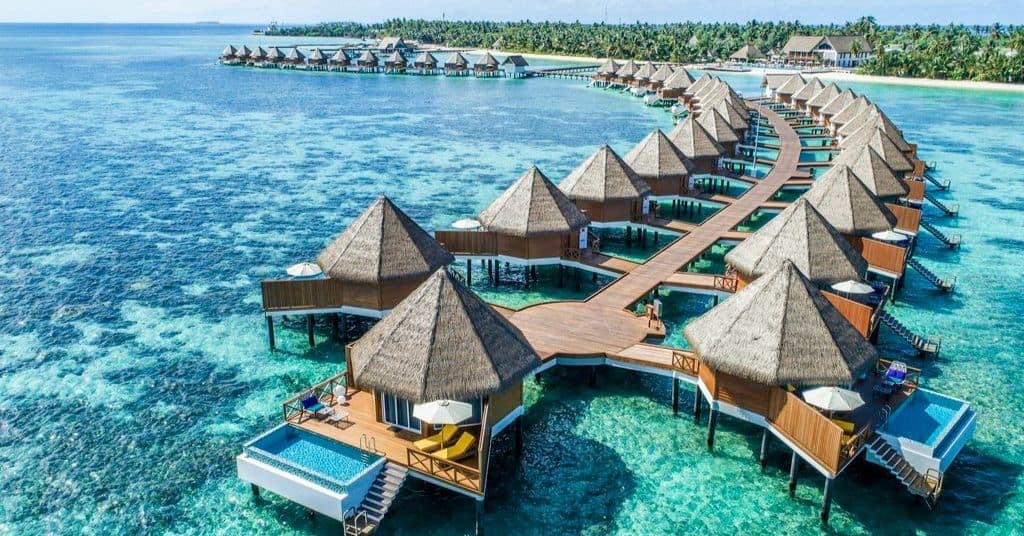 Been working to pay the bills and too busy for each other? Make time and plan an escape to Maldives – a nation made up of hundreds of island, and known for its beaches and blue lagoons. Aside from the usual beach walks and tanning spots, why not take a ride on the Dhoni, a coconut palm timber cruise boat for a relaxed day's excursion or perhaps stand on the glowing beach of the Vaadhoo Island, hand in hand for an experience of a lifetime. Don't forget to indulge in a (few) rejuvenating couple massages before you head back to reality. In Maldives, you can truly enjoy not just the flawless beauty of nature but also each other's undisturbed company.
Family fun under the sun in Gold Coast, Australia
With more than 300 days of sunshine, 70 kilometres of coastline, and the Southern Hemisphere's largest range of attractions and activities, the Gold Coast, Queensland is Australia's adventure playground. Take the kids on the Green Lantern coaster - the steepest drop in the Southern Hemisphere, at the Movie World theme park or visit the Currumbin Wildlife Sanctuary where you get to cuddle up with a koala. For a relaxing day out, face painting, pony rides, and treats at the Carrara Markets will keep the little ones busy while you sneak in a gourmet coffee and maybe even some retail therapy! Don't say we didn't warn you, the Gold Coast has a playful energy that will definitely have you and your kids begging to go back for more.
Retire, relax and retreat in Rotorua, New Zealand
Bubbling mineral springs and pools promise maximum relaxation for the retired in Rotorua, on New Zealand's North Island. Therapeutic hot mud pools, dramatic geysers and a buried village are within easy reach of the city. Once you've made the most of the mud, wind down and sample some of the best wines New Zealand has an offer at the Volcanic Hills Winery. Spend some quality time and fish at Lake Rotorua, a fisherman's dream with trophy trout to be had year-round on the lakes, rivers and streams. With an endless list of activities to share with one another, fall in love every day in Rotorua, you'll definitely find it hard to stay away!
Every day is valentines so don't deny your special one to a trip of a lifetime.