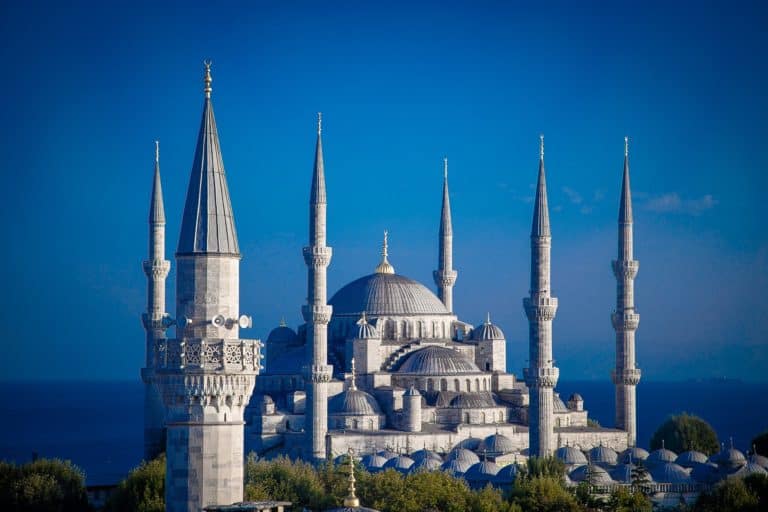 The exotic destination with its fine mix of both Eastern and Western traditions is well visited by people who want a warm and often cheap holiday.
Here, travelers can enjoy good food, plenty of sunshine and good beaches – while gaining an exciting insight into a world with different traditions.
Best time to travel to Turkey
It can get very hot in Turkey in the summer and relatively cold in the winter. It is therefore best to visit in spring and autumn, when temperatures are good on the Aegean and Mediterranean coasts, or if you take a trip to Istanbul. Also, it is off the high season so it will not be overcrowded. This is especially important for famous coastal regions like Antalya, which gets swarmed with tourists from Europe during summer.
Climate in Turkey
Depending on whether you are inland or on the coast, the climate in Turkey ranges a lot.
The southern and western coasts have a Mediterranean climate with warm and sunny summers and a mild but rainy winter. In Izmir on the Aegean Sea, the daytime temperature is around 30 degrees in summer and 10-15 in winter. In Antalya on the south coast, the summer temperature is closer to 35 degrees, and a winter temperature of 15 degrees.
Rainfall varies widely across the country, and inland it can also be somewhat colder in winter.
Most tourists visit the part of Turkey bordering the Mediterranean and Aegean Sea, and here it can get incredibly hot in summer, with temperatures of up to 40 degrees not uncommon in July and August. With exciting destinations like Bodrum, Izmir or Antalya, you will have a memorable vacation for sure.
Turkish food
Turkish food is heaven for gourmets.
Turkish cuisine is influenced by the meeting of the Mediterranean and the Middle East, and this makes for food that is unique and incredibly delicious.
Turkey's food is dominated by lamb, and if you're in the country, you should try at least once both the shish kebab and the doner kebab for which Turkey is famous. But the country offers much more than that.
There are vine-leaved tomatoes, olives, stuffed aubergines, spinach, feta cheese, yogurt and much more… there are also cabbages, vegetables, rice and pine nuts, all seasoned with a host of spices such as cumin, paprika, garlic, cinnamon, and dill.
Many dishes are made with meat, including lamb, beef, and fish. And then there's dessert. Here, Turkey spares nothing. There's a wealth of sweets and cakes made from buttery dough and syrup, and this is where the famous Turkish Delight comes from.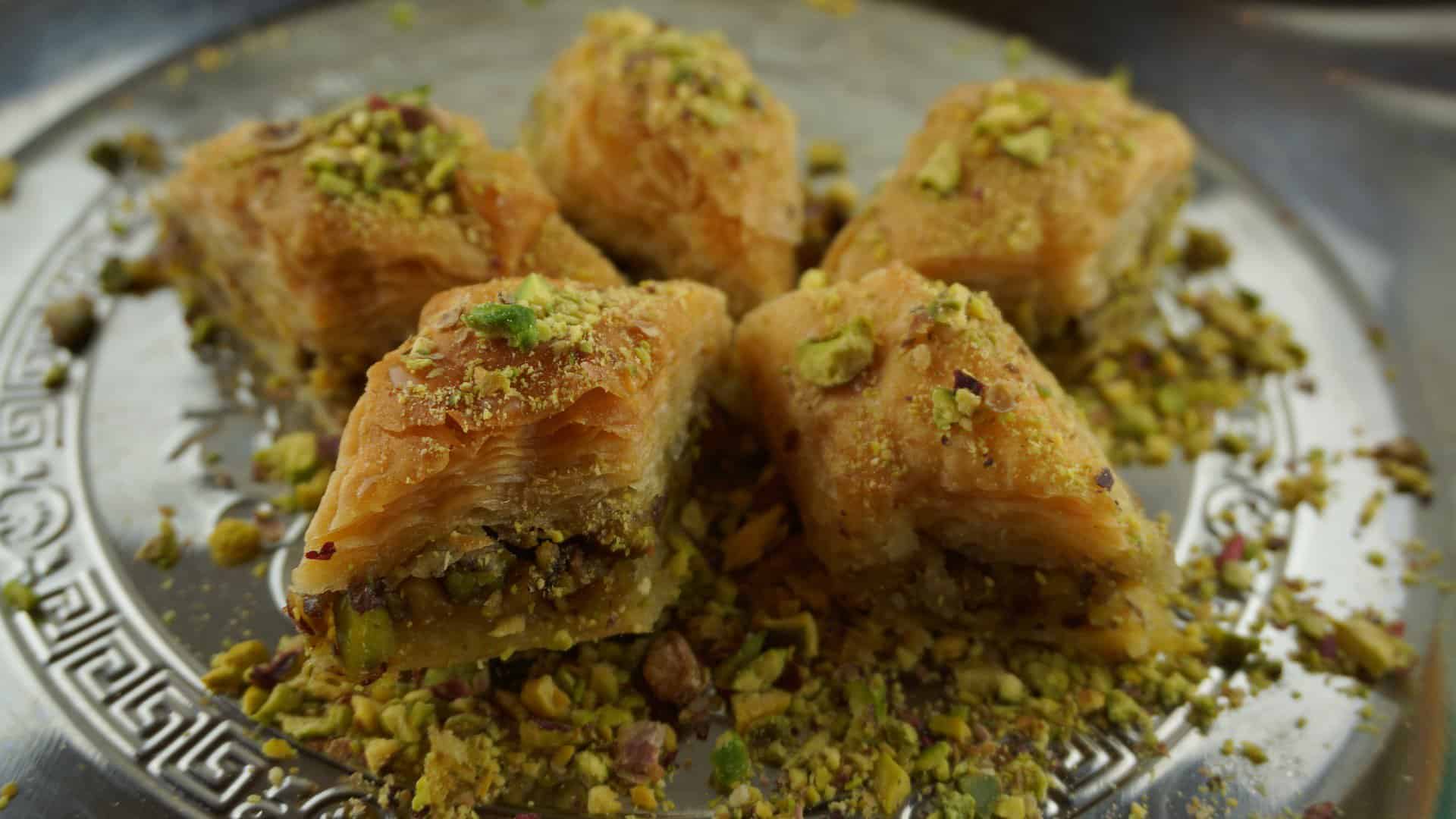 What to discover in Turkey
Most tourists go to Turkey to relax by the sea or visit Istanbul. In Istanbul, you'll get a classic city break with all the trimmings, and by the water, you'll get sun, beach, and relaxation. To help you find your way around and learn more about local customs and the destination itself make sure to check the most popular apps to download in Turkey.
Hamam
You can't go to Turkey without also visiting a Hamam, the Turkish bath. They can be found in most Turkish towns, and date back to the Middle Ages. The bathing ritual usually starts with you sitting in a hot room and sweating. You are then scrubbed from head to toe to soften your skin. Finally, you get a good massage.
Cappadocia
Take a trip to Cappadocia, the underground city created by a volcanic eruption millions of years ago. Your visit will leave you with the feeling that you have visited a miraculous natural phenomenon. Don't miss a chance to ride in a hot air balloon, there will literally be a full sky of them and they made Cappadoccia very famous. While there, don't miss a chance to stay at unique Cappadoccia's cave hotels.
Pamukkale's limestone terraces
A magical place, a UNESCO World Heritage Site and a place you should visit if you have the time. Here, clay water flows down white cliffs like ice water, and myths say it has a rejuvenating and healing effect.
Istanbul
If you have the time, visit Turkey's largest city, Istanbul. Located on two continents, the city is full of adventure and exotic experiences if you seek them out. You should visit the famous Blue Mosque with its 20,000 blue tiles and the Topkapi Palace or take a boat trip on the Bosphorus. Istanbul is usually a starting point for every Turkey itinerary, thanks to the great connections it has to the rest of the world.
Life in Turkey
The most visited holiday resorts in Turkey are Antalya, Marmaris, Side, Icmeler and Alanya.
All the towns on the Mediterranean and Aegean coasts are perfect for holidays where relaxing, sunbathing and a cold beer are important. It's very charter-oriented and many families travel here, but you're also guaranteed good vibes, lots of sun, beach, water and fun.
If you don't want to be a beach tourist, head to Istanbul instead.
General facts
Capital: Ankara
Area: 779.452 km2
Language: mainly Turkish
Visits: Tourists travel mainly to the Aegean, the Mediterranean and Istanbul.
Geography: Much of Turkey is mountainous. The western part of the country is desert landscape. Turkey borders Syria to the south, Iran to the east and Armenia and Georgia to the north-east. The Black Sea lies to the north and the south coast faces the Mediterranean, while the west coast faces the Aegean.