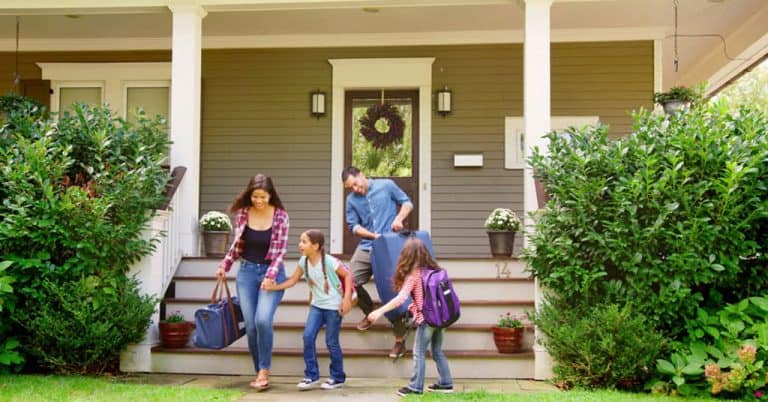 Though i shared a few travel safety tips (leisure or business trip) in the past, there are many more tips, starting with safety precautions you should do before ever leaving home.
Leave a copy of your itinerary with your emergency contact, whether that be a family member or friend. I use TripIt for easily keeping track of my itinerary and I have automatic sharing of my itinerary with my spouse. Live alone? Then also leave a copy of your itinerary on your kitchen counter. Just in case someone alerts police that you haven't shown up where you're supposed to, they will be able to find your itinerary in your home.
If you'll be leaving young kids at home with a caregiver, provide a list of medical contacts for their caregiver. Have a list of all doctor's and dentist's names along with their phone number, address and directions to their office. Keep this by the telephone on other visible location. Include pediatricians and any specialist doctors that your kids go to, such as allergists. If anything happens, your caregiver easily has the medical information they need and can contact the appropriate doctor or hospital right away. Also, be sure to have a signed Child Care Authorization form in your caregiver's hands in case your child needs medical attention. A sample of a Child Care Authorization is RocketLawyer.com.
Stop your newspaper and mail so it's not obvious that you are away. You can stop mail from the U.S. Post Office online. For any deliveries, ask a neighbor to pick them up or have them held at the local UPS or FedEx office until you return home. Request a delivery intercept from UPS or request any Fedex packages to be held at a local location. For the lamps that are usually on in your house in the evening, set up automatic timers to replicate your lighting habits so it appears that you're home.
If your credit cards have an RFID chip,  prevent a thief from cloning your card with a couple of options: (1) Buy an RFID-shielded wallet like this one for women or this one for men, or (2) simply line your current wallet or credit card holder with aluminum foil (or wrap each credit card in foil). Only travel with necessary credit cards and leave the rest at home.
Never, ever travel with your social security card. Leave this at home in a protected place.
Take a photo of your passport's identification page, your driver's license and all credit cards (front and back) that you're traveling with. And get an app for your smartphone that password-protects your photos such as Private Photo Vault available for both iOS and Android. Leave a copy of these items at home as well.
Each of these tips takes only a short amount of time to do and yet can save you enormous stress and trouble should any issues occur while you are traveling – and help keep you, your family, home and possessions safe.
After you have these things taken care of, packing is next. If you have any precautions you take, let us know in the comments below.