California is also known as the Golden State and it is located on the west coast of the United States. Many famous cities and suburbs are located in California, such as Los Angeles, San Francisco, San Diego, Hollywood, Santa Barbara, and Orange County. Every year, many tourists travel to the state for holidays and to explore the cities.
California is home to beaches, cities and beautiful scenery, so you can easily combine the two for a total experience that will leave you with a holiday experience beyond the ordinary.
In general, California has dry and mild summers and wetter winters. But the weather varies across the state since California extends North to South. In the North, the climate is more temperate and cool with lots of precipitation during winter, while southern regions face desert-like, dry climate.
Off the coast and in the south, it never really gets cold, so you can easily go to California in winter for a warm and sunny holiday. Temperatures don't reach summer levels, though, but they're fine for days of shopping, hiking or days at theme parks.
In summer, it can get close to unbearably hot down south, but with its many beaches and cool bathing waters, a trip to California in summer will be a success too. Escape the heatwave of the cities and town and cool of on the beach with steady winds coming in from the Pacific.
Adventures in California
Most people who travel to California want to travel around the state, so renting a car is recommended, as it can be a long way between things if you want to see as much as possible – if you're only interested in a very small area, you may not need a car.
Cities of California
San Francisco
A soft city with many creative types and a good atmosphere. There are colorful neighborhoods, classic houses, Chinatown, and trams moving up and down the hilly streets.
If you're visiting, be sure to stop by the Golden Gate, the city's signature bridge. You should also visit Pacific Heights, a neighborhood of beautiful Victorian houses, or climb Twin Peaks for views over the city. Alternatively don't miss a chance to visit the interior of California, a good idea is San Francisco to Death Valley Road Trip.
San Francisco always counts as one of the top 10 places to see in California.
Los Angeles
There is much to experience here. You should of course round Hollywood Boulevard, Universal Studios and take a walk through Beverly Hills.
On a hot day, head to the famous Venice Beach or head to Santa Monica to enjoy the beach life. Afterwards, head to Pasadena, which is a pleasant neighbourhood with great shops and cafes.
San Diego
Located all the way down to the Mexican border, and it's obvious. There are many people with Mexican blood in their veins, as you can see from the delicious food: if you like Mexican, you're welcome. There are many wildlife parks here, which are attractive to families with children.
Here you'll find Sea World, which has a reputation for giving visitors a great experience. You can also go to the zoo, which is child-friendly and exciting. If you get tired of it all, well, you can take a detour across the border to the city of Tijuana in Mexico.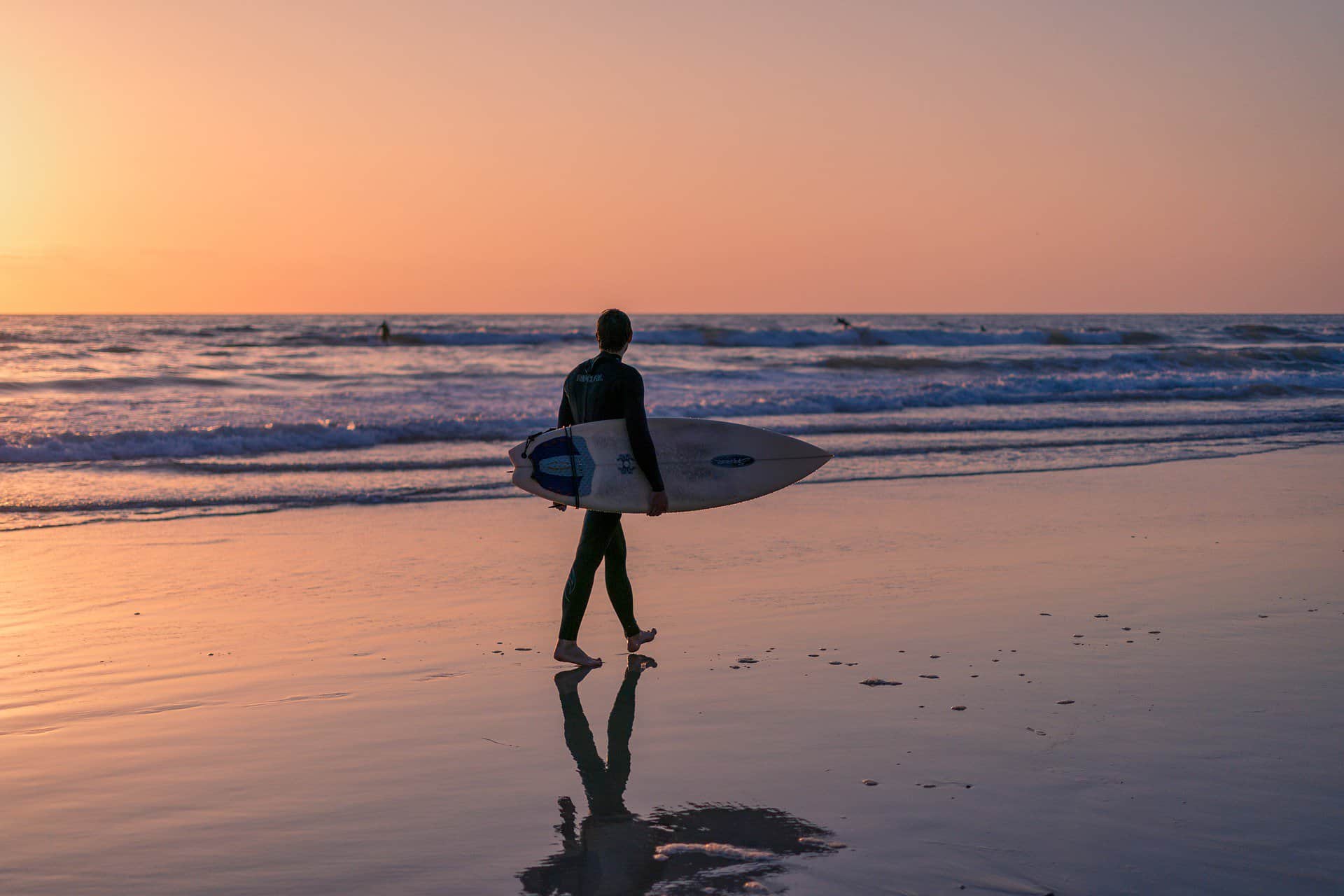 National Parks of California
You shouldn't just go to California to see the big cities, you should also do it to experience great scenery, and the best way to do that is in one of the many national parks located either in California or nearby areas.
If you are interested in exploring some nature first hand make sure to check this amazing California road trip.
Yosemite
It has impressive waterfalls, lush scenery, and great hiking trails that attract a sea of tourists every year. They mainly visit the park on Sundays in July and August, days you might want to avoid.
You can actually stay in the park, and the Yosemite Valley is particularly popular because it's also where you can see the big beautiful waterfalls and cliffs, and hike up to the heights.
Yosemite is one of the most popular weekend getaways in the US.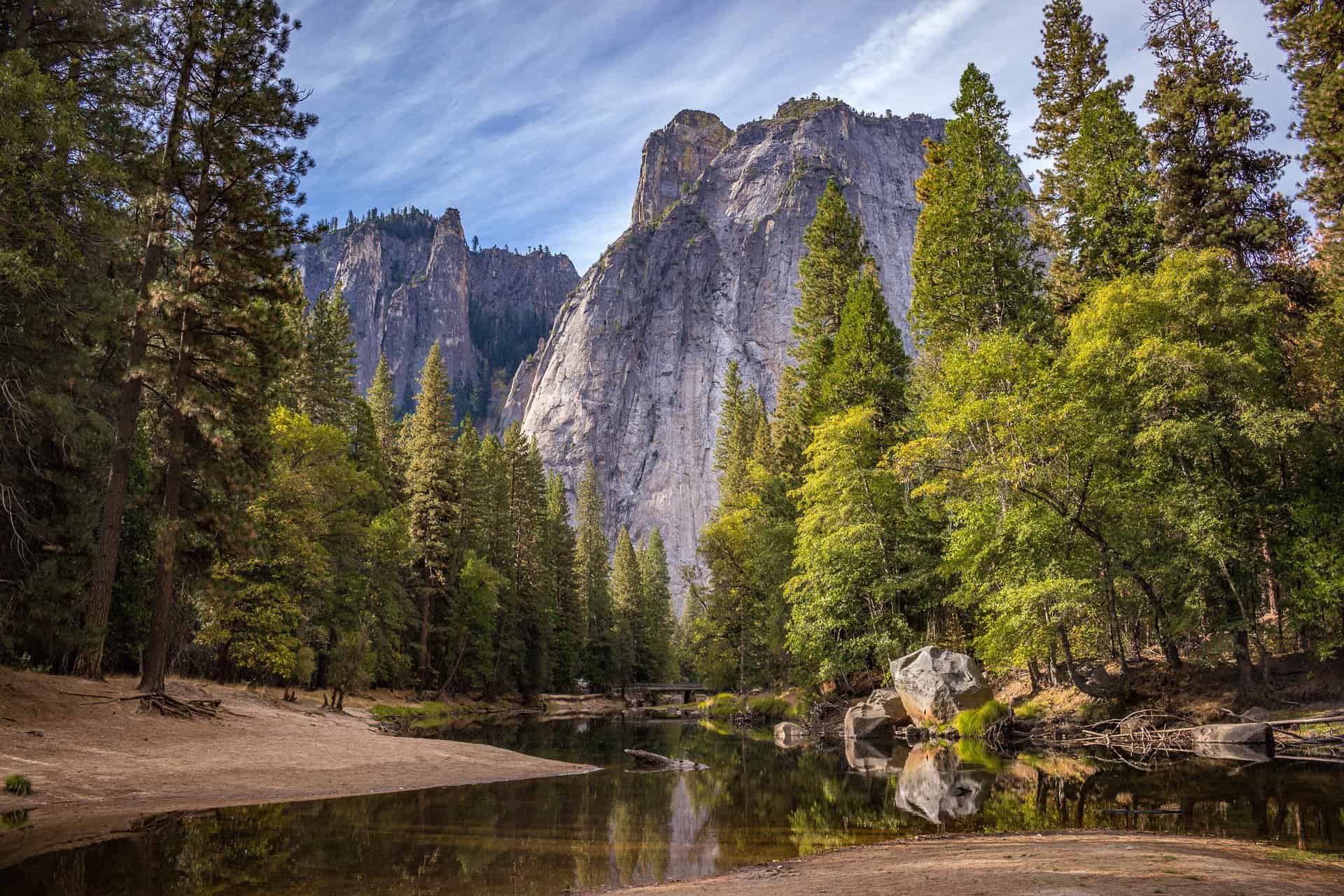 Mojave Desert
California isn't just great beaches and drinks. It's also a windswept desert, where temperatures can soar into the 40s and nature is golden. In the south of California lies the Mojave Desert, and the rugged nature is so fascinating that it's worth a visit.
You can drive different routes through the desert. This is where the famous Death Valley is, and if you drive here, you are guaranteed a different experience.
You will see strange trees standing side by side, wild flowers or cacti. And remember, you're out where the crows turn, so fill up your tank and bring extra – this is not a place where you want to run out.
Sequoia National Park
Between San Francisco and Los Angeles, high up in the Great Rocky Mountains lies perhaps one of the most amazing National Parks in the United States. Amazing because of its residents, giant trees that can grow up to 85 meters, with a trunk diameter up to 8 meters. Walking through this forest, a human really feels like a dwarf. Sequoias are one of the largest trees in the world and they are very distinct because of their red bark. Sequoias are also one of the oldest trees on the planet, with the oldest estimated to be 3400 years old.
Cuisine in California
The cuisine of California is one of the most diverse in the whole of the US – here you'll find everything from Spanish, Native American and Asian to European traditions like raclette. Here you can have it all and wash it down with truly delicious wine from the vast wine production developed in California.
California is known for its wine production and you should stop by a winery or two while you're in that part of the world. Other foods that California is known for are raisins and avocados.
Facts about California
Area: 423,970 km2
Capital: Sacramento
Largest city: Los Angeles
Geography: neighbours Mexico, Oregon, Nevada and Arizona. Known for its production of wine, raisins and avocados.