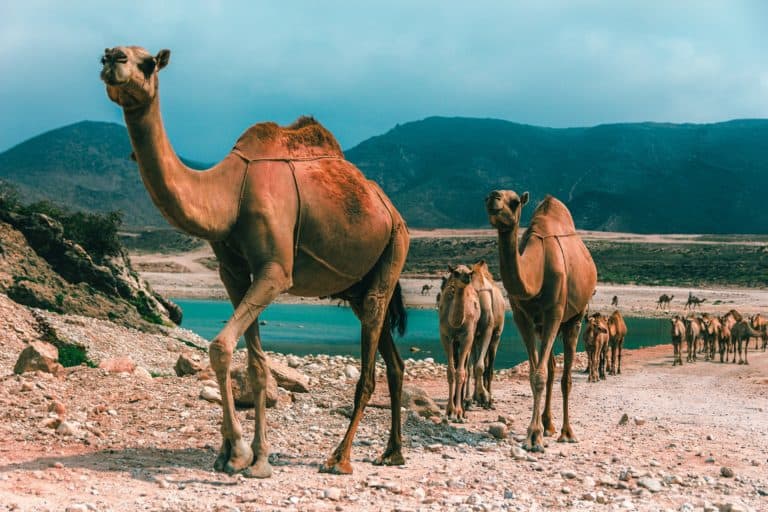 Oman is a destination that brings the best of old and new together. Enjoy gleaming shopping malls, opulent restaurants and top of the range water sports facilities. All of this is alongside traditional and ancient trading towns and souks, with this Islamic country offering juxtapositions of historical mosques and modern hotels reaching to the sky. Muscat is the capital and if you plan on exploring the whole country it is a great start of your Oman road trip itinerary. Oman is home to some of the most stunning beaches in the Middle East, with over 1,600km of stunning coastline. Some of the most popular are Qurum Beach, Bandar Jissah and Marjan Beach.
Weather & Climate
Oman's sub-tropical location means it can get extremely hot! In the summer (June-September), temperatures can rise to over 40°C.  This means visitors often avoid the summer months if they want to have an active holiday. If you're considering a visit during the autumn (Sep-Nov), or spring (Feb-Mar), the weather is mostly dry with temperatures in the mid-to-late twenties. December and January can be a lot cooler, so if you're traveling then remember to bring some warm clothes. It can get a bit wet in winter too, so pack something to keep you dry.
History & Culture
Portuguese explorers arrived in Oman and occupied its capital city Muscat for a 143-year period between 1507 and 1650. From late in the 17th century onwards, Oman had its own empire and competed with Portugal and Britain for influence in the Persian Gulf and Indian Ocean. The range and influence of the Omani empire peaked in the 19th century and at this point, its control reached across the Strait of Hormuz to Iran, modern-day Pakistan and went as far south as Zanzibar. Although it's empire has since dwindled, the country still holds on to a rich culture and its museums possess some of the most important and well preserved ancient artifacts.
Interesting Facts
Frankincense and myrrh are popular purchases in the Dhofar region. It has historically been a centre for production and is widely available in all souqs in Oman.
The date palm is considered the most important crop in Oman.
Oman is traditionally known for breeding horses.
Insider Tip
There is no argument that it is going to take a lot to draw your attention away from the beautiful beaches, but it's highly recommended that you head inland to the desert to try out some wadi bashing (taking on sand dunes in a 4×4) or a camel safari. If you're looking for a more reflective trip then you can do a lot worse than to wander around some of the historic buildings and locations on offer. Why not visit the Castle of Bahia, the Bat Tombs and the Frankincense Route, or maybe even try some desert night camps, it's a trully unique experience. This is a group of locations that contributed to the flourishing frankincense trade during the Middle Ages.