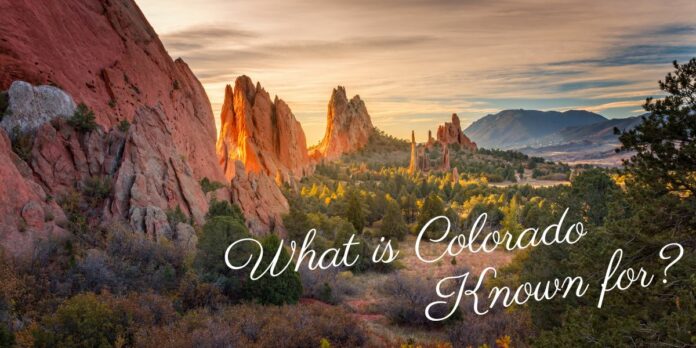 What Is Colorado Known For?
Known for its world-class outdoor activities, from skiing down pristine slopes to hiking through rugged trails, Colorado appeals to adrenaline seekers and nature enthusiasts alike. But it's not just about the mountains – Colorado boasts a thriving craft beer scene, a culinary landscape celebrating farm-to-table cuisine, and a cultural heritage deeply rooted in the Old West and Native American traditions. With its historic mining towns, artistic hubs, and a commitment to sustainability, Colorado is a state where innovation meets tradition, and where every moment promises discovery and delight. 
The state is a world-class destination, for sure, but what exactly makes it special (apart from the very obvious answer of it being one of the few states where recreational marijuana use is legal)?
Read on and find out!
Interesting Facts About Colorado
Nestled in the heart of the Rocky Mountains, Colorado is a unique blend of urban sophistication and outdoor splendor, with a vibrant cultural scene and rich history.
The Centennial State
While the state has many nicknames, Colorado earned its official nickname "The Centennial State" after becoming the 38th state of the United States in 1876–100 years after the signing of the Declaration of Independence. This significant milestone in American history marked Colorado's entry into the Union.
Incredible Natural Landscape
Colorado boasts a natural landscape that is as diverse as it is awe-inspiring. With an average elevation of 6,800 feet above sea level, the state is renowned for its lofty peaks, including 58 mountains that rise over 14,000 feet (fourteeners, as the locals call them), inviting adventure seekers to conquer these majestic summits. Colorado's altitude not only provides breathtaking panoramic views but also offers a playground for outdoor enthusiasts, making it a haven for various recreational activities (which we'll delve into later in this article).
The state's rugged terrain is dotted with hot springs, and crisscrossed by a network of streams and rivers. But wait, there's more! The state also boasts a surreal expanse of towering sand dunes, and numerous forests with pristine lakes and abundant wildlife. Without a doubt, Colorado is an outdoor enthusiast's paradise.
Wild West and Gold Rush History
Colorado's Wild West and Gold Rush history are deeply embedded in the state's cultural fabric. The mid-1800s saw a dramatic influx of fortune seekers drawn by the promise of striking it rich in Colorado's gold and silver mines. This era, known as the Gold Rush, transformed the state and gave rise to a time period characterized by its culture of violence and lawlessness–the Wild West.
Colorado's mining towns, with their well-preserved Victorian architecture and historic landmarks, serve as living reminders of the state's Gold Rush legacy. Visitors can step back in time, exploring museums and old mining sites that offer glimpses into the challenges and triumphs of those early pioneers.
Today, Colorado's Wild West and Gold Rush history continue to captivate the imagination, inviting travelers to delve into the rich tapestry of the state's past.
Beer Culture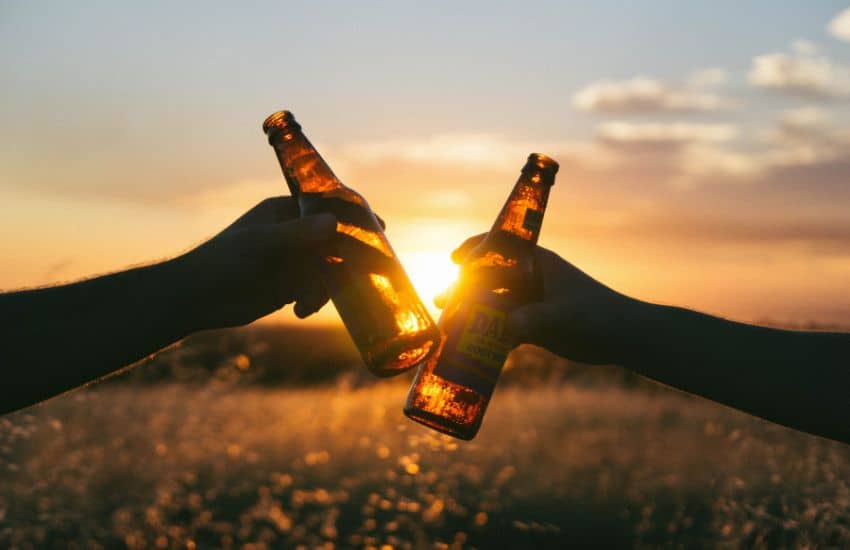 Colorado's beer culture is a vibrant and flourishing scene that has earned the state a well-deserved reputation as a craft beer mecca. With a rich history dating back to the Gold Rush era and a commitment to innovation, Colorado is a haven for beer enthusiasts and connoisseurs.
One of the key factors that have contributed to Colorado's beer culture is the pioneering spirit of its brewers, as well as their emphasis on sustainability and environmental responsibility. The state is home to a multitude of craft breweries, ranging from small, family-owned operations to larger, nationally recognized brands. These brewers take pride in pushing the boundaries of beer-making, experimenting with unique ingredients and styles to create exceptional brews. Some of the world's most esteemed and award-winning craft breweries have their roots in Colorado.
Recreational Marijuana
Without a doubt, another feature that attracts tourists to Colorado is its cannabis culture. In 2012, Colorado made history by becoming one of the first states in the United States to legalize recreational marijuana use for adults aged 21 and older. This groundbreaking decision came through Amendment 64, which was approved by Colorado voters in November 2012. The amendment allowed for the possession and private use of limited amounts of marijuana and permitted the state to regulate and tax its production and sale.
Since the legalization of recreational marijuana, Colorado has experienced a significant shift in its cannabis culture. The state has established a robust regulatory framework, ensuring that the marijuana industry operates safely and responsibly. Legal dispensaries, where individuals can purchase various cannabis products, have become a common sight in cities and towns across Colorado.
You might also like
What is Washington State known for?
Natural Attractions Colorado Is Known For
Colorado is renowned for its breathtaking landscapes, including majestic peaks, deep canyons, and picturesque alpine lakes. From the rugged Rocky Mountains to the vast plains, Colorado offers an incredible array of landscapes.
Garden of the Gods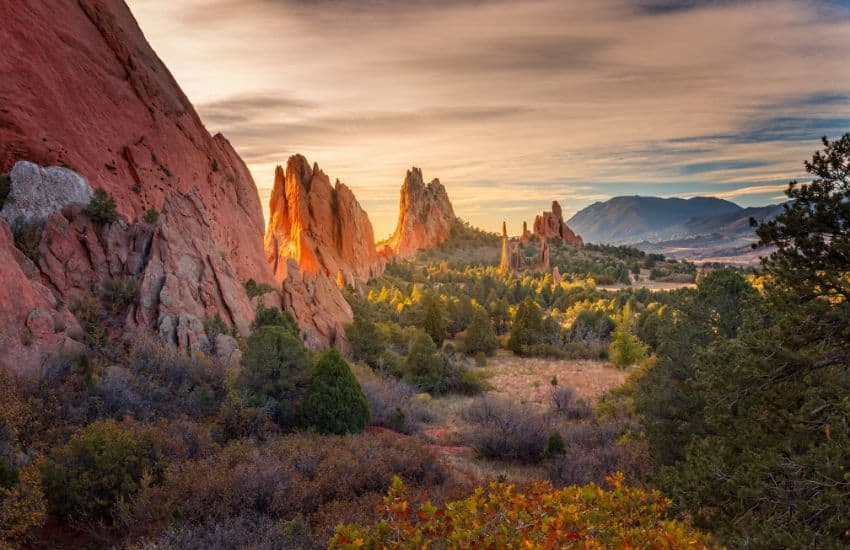 Located at the base of Pikes Peak in Colorado Springs, the Garden of the Gods is a geological marvel and a testament to the wonders of nature. This awe-inspiring public park spanning over 1,300 acres is a designated National Natural Landmark, renowned for its stunning red rock formations, dramatic rock spires, and ancient sandstone formations that date back millions of years. The park's name, "Garden of the Gods," was coined in 1859 by two surveyors who were so impressed by the site that they believed it was a place fit for the gods to assemble.
Visitors to the Garden of the Gods can explore a network of hiking trails that wind their way through the rock formations, offering breathtaking views of the surrounding area. The Perkins Central Garden Trail, one of the park's most popular routes, provides a leisurely stroll amidst towering red rocks and showcases iconic formations like the Balanced Rock and Kissing Camels. 
Apart from its geological wonders, the Garden of the Gods is a haven for wildlife, including bighorn sheep, prairie rattlesnakes, mule deer, and a variety of bird species. The Visitor and Nature Center, located within the park, offers educational exhibits, interactive displays, and guided nature walks, providing visitors with insights into the park's natural history and ecosystem.
Great Sand Dunes National Park and Preserve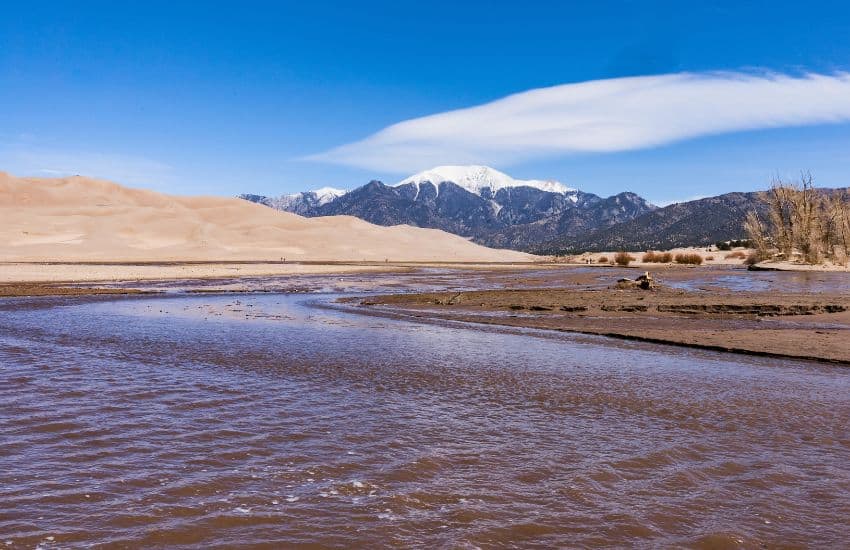 Nestled against the rugged Sangre de Cristo Mountains in southern Colorado, the Great Sand Dunes National Park and Preserve features North America's tallest sand dunes, some reaching heights of over 700 feet, creating a mesmerizing contrast against the alpine backdrop. The constantly shifting sands form a surreal landscape that invites visitors to explore and marvel at the natural wonders. Amidst the dunes, seasonal streams and lush wetlands provide a stark contrast, supporting diverse wildlife and plant species. The park offers opportunities for sandboarding, hiking, and stargazing, making it a playground for outdoor enthusiasts and a haven for nature lovers. 
Rocky Mountain National Park
Rocky Mountain National Park, located in the heart of Colorado, stands as a natural masterpiece renowned for its awe-inspiring beauty and diverse ecosystems. Spanning 415 square miles, the park encompasses soaring mountain peaks, alpine lakes, lush forests, and meandering rivers. 
Visitors can explore a network of trails that lead to pristine lakes such as Bear Lake and Dream Lake, offering reflective surfaces mirroring the surrounding peaks. Trail Ridge Road, one of the highest paved roads in the U.S., provides tourists with breathtaking panoramic views of the Rockies, and the opportunity to witness diverse wildlife, including elk, bighorn sheep, and eagles, in their natural habitat.
Maroon Bells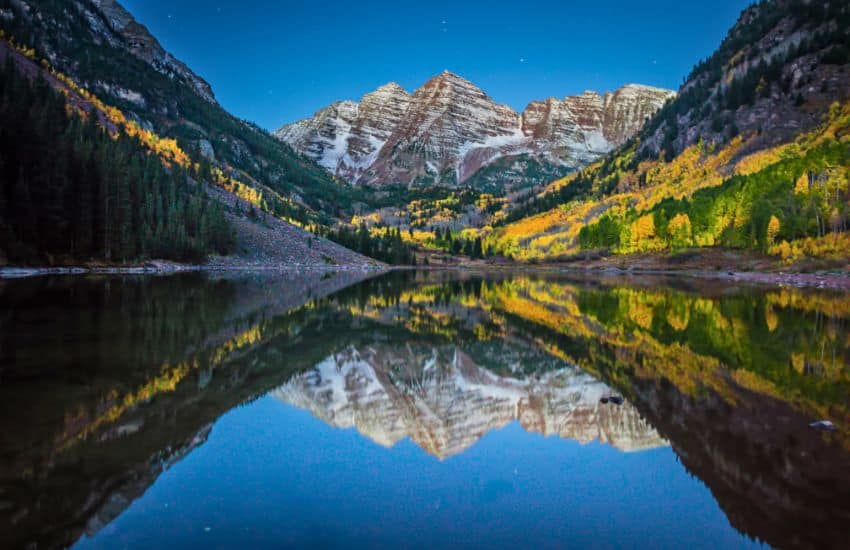 The Maroon Bells, located in the Elk Mountains of Colorado, are widely regarded to be among the most iconic and the most photographed natural attractions in the United States. 
These twin peaks, Maroon Peak and North Maroon Peak, are renowned for their distinctive maroon-colored, bell-shaped summits. Surrounded by pristine alpine lakes, lush forests, and wildflower-filled meadows, the Maroon Bells create a mesmerizing reflection in Maroon Lake, especially during the calm mornings, making it a photographer's paradise.
These majestic peaks are not only a sight to behold but also offer numerous outdoor recreational opportunities. Hiking trails of varying difficulty levels crisscross the area, providing adventurers with access to the unparalleled beauty of the surrounding wilderness. The Maroon Bells-Snowmass Wilderness area, where the peaks are located, boasts an incredible biodiversity, housing diverse flora and fauna, including elk, black bears, and golden eagles.
Hot Springs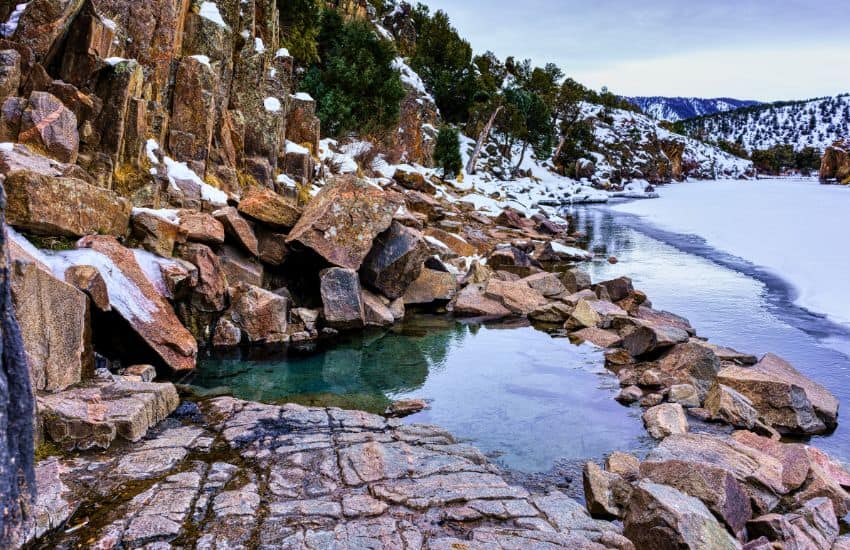 With a geothermal heritage dating back centuries, Colorado's mineral-rich hot springs are scattered across the Rocky Mountains and other picturesque locations. Whether nestled in alpine valleys, like the renowned Glenwood Springs, or tucked away in rugged wilderness areas, these hot springs offer a blissful escape. The warm, therapeutic waters invite visitors to unwind, unwind and soak away their worries, all while surrounded by stunning landscapes. 
Popular destinations for hot springs in Colorado include the Waunita Hot Springs Ranch, Old Town Hot Springs, and Strawberry Park Hot Springs.
You might also like
What is Wisconsin known for?
What is New Orleans known for?
Sports and Outdoor Activities Colorado Is Known For
Largely due to its incredibly varied natural landscapes, Colorado is a paradise for sports and outdoor enthusiasts, offering a myriad of thrilling activities. 
Skiing
Skiing in Colorado is a legendary experience. With over 300 days of sunshine a year and a snowfall known for its quality and quantity, the state boasts some of the finest ski resorts in the United States. From the renowned slopes of Aspen, Vail, and Breckenridge to the charming ambiance of Telluride and Steamboat Springs, Colorado offers diverse terrains suitable for skiers and snowboarders of all levels. Visitors can enjoy not only the thrill of carving through powder-filled bowls and groomed trails but also the breathtaking alpine scenery that surrounds them. Après-ski culture thrives in cozy mountain lodges and vibrant towns, creating a perfect blend of adventure and relaxation for winter sports enthusiasts.
Running
Colorado's running culture is deeply ingrained in the state's active and outdoorsy lifestyle. With its diverse terrain, including scenic trails, challenging mountain paths, and urban routes, Colorado offers a paradise for runners of all levels. Whether it's pounding the pavement in Denver, exploring the foothills of Boulder, or tackling high-altitude trails in the Rockies, the state's varied landscapes cater to every runner's preference. Colorado hosts numerous road races, marathons, and trail running events throughout the year, attracting both competitive athletes and casual runners.
Fishing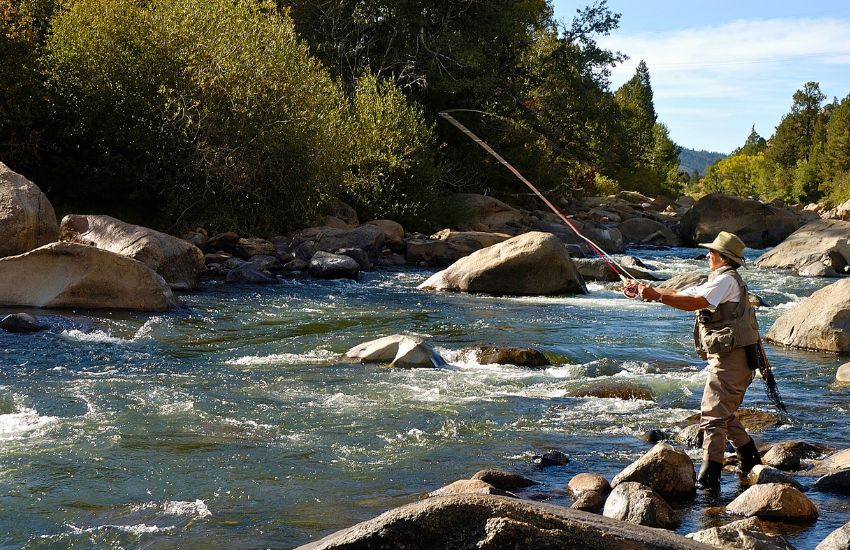 Fishing holds a special place in Colorado's outdoor culture, reflecting the state's abundant waterways and diverse aquatic ecosystems. From pristine mountain lakes to meandering rivers, Colorado offers exceptional opportunities for anglers to pursue their passion. 
Competitive fishing events, ranging from bass tournaments to fly-fishing competitions, are popular in the state, allowing anglers to showcase their skills and sportsmanship. With a wealth of fishing guides, outfitters, and scenic locations, Colorado provides a welcoming environment for both seasoned anglers and newcomers, making fishing not only a recreational activity but also a cherished part of the state's outdoor heritage.
Football
Now this isn't really exclusive to Colorado, but still, it's worth mentioning. Colorado's love for football runs deep, with passionate fans rallying around their local teams and embracing the spirit of the game. The state boasts a vibrant football culture, from high school games under Friday night lights to the enthusiastic support for collegiate teams like the Colorado Buffaloes. Denver, in particular, stands as the epicenter of football fervor, with the Denver Broncos reigning supreme in the hearts of fans. The Broncos' home games at Empower Field at Mile High create an electrifying atmosphere, showcasing the state's unwavering dedication to the sport. 
Hockey
Hockey holds a special place in Colorado's sports scene. Whether it's watching the Colorado Avalanche at the Ball Arena, or just watching youth hockey, Coloradans are passionate about hockey. Of course, it doesn't hurt that the state's cold winters provide ideal conditions for outdoor pond hockey, enhancing the hockey experience for enthusiasts of all ages. 
Historical Landmarks Colorado Is Known For
From ghost towns, to remnants of ancient civilizations, to relics of the Old West, Colorado's historical landmarks stand as enduring testaments to the state's rich and diverse history. 
Durango & Silverton Narrow Gauge Railroad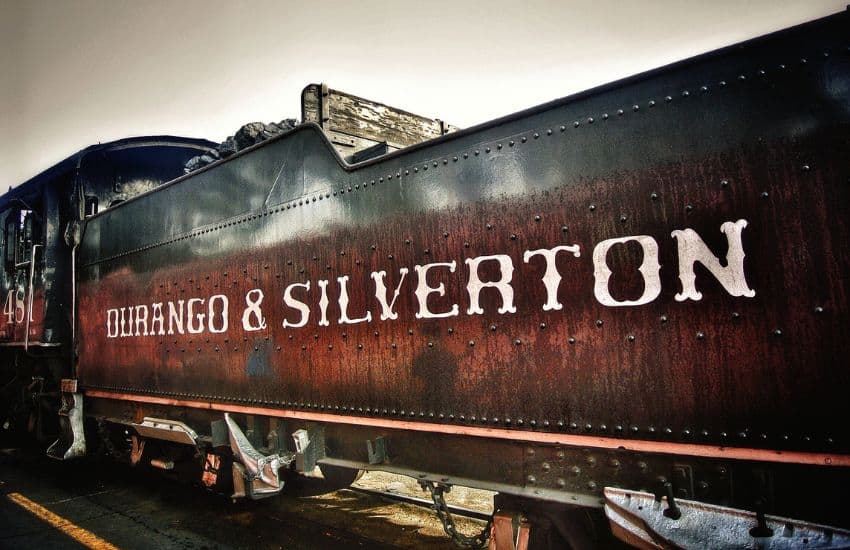 The Durango & Silverton Narrow Gauge Railroad, a living relic of Colorado's mining heritage, offers a nostalgic journey through time and nature. Running along the scenic Animas River, this National Historic Landmark's steam-powered train chugs its way through over 45 miles of track through the rugged San Juan Mountains, providing passengers with breathtaking views of Colorado's picturesque landscapes. Originally constructed in the late 19th century to transport precious metals from the mines of Silverton, today the railroad is a popular tourist attraction, offering a unique and immersive experience. Passengers can relive the Old West as they ride in vintage railcars, surrounded by the charm of a bygone era. The journey allows travelers to appreciate Colorado's natural beauty, passing through deep canyons, alpine forests, and cascading waterfalls, making it a memorable adventure for history enthusiasts and nature lovers alike.
Granada War Relocation Center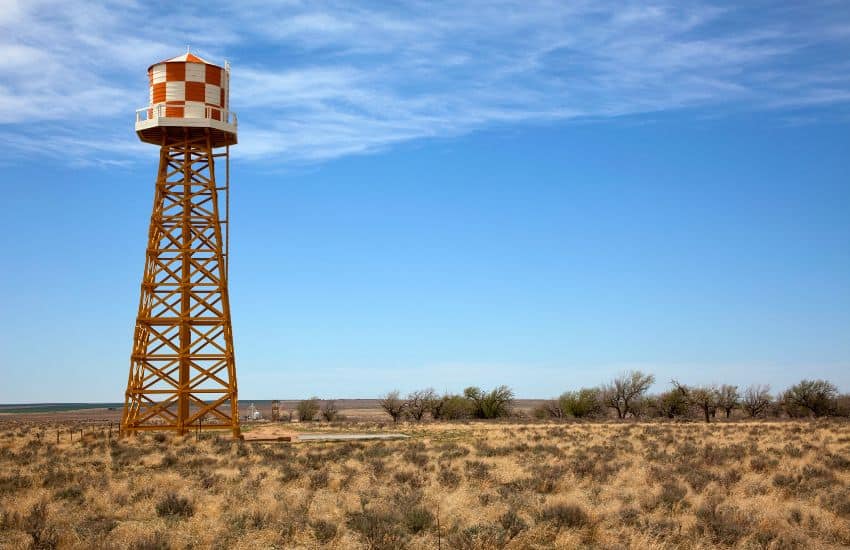 Located in southeastern Colorado, the Granada War Relocation Center holds a significant place in American history as one of the internment camps during World War II. Established in 1942 shortly after the attack on Pearl Harbor, under the federal government's Executive Order 9066, it forcibly relocated thousands of Japanese Americans from their homes on the West Coast. The camp, also known as "Amache," housed families in stark and crowded conditions, surrounded by barbed wire and guard towers. Despite the challenging circumstances, the detainees demonstrated resilience, creating a sense of community within the confines of the camp. Today, the Granada War Relocation Center stands as a solemn reminder of the injustices faced by Japanese Americans during wartime, serving as an educational site that preserves this crucial chapter in American history.
United States Air Force Academy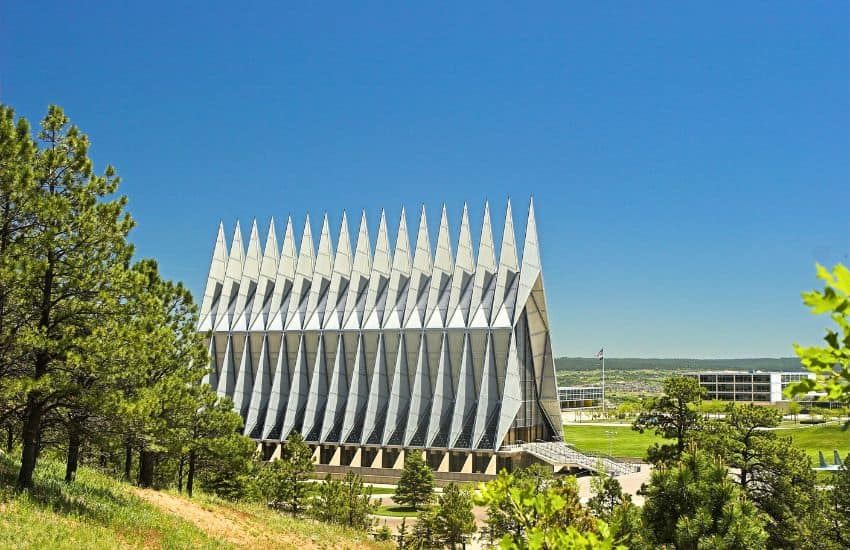 The United States Air Force Academy, nestled in the picturesque foothills of Colorado Springs, holds profound historical significance as the premier institution for training and educating future leaders of the United States Air Force. Established in 1954, the academy has been instrumental in shaping the nation's military leadership, fostering a culture of excellence, honor, and service. Its iconic campus, featuring the iconic Cadet Chapel, serves as a symbol of dedication and commitment to the defense of the country. Beyond its role in producing skilled airmen, the Air Force Academy has played a pivotal part in advancing aviation technology and promoting national security, leaving an enduring mark on both the military and the nation's history.
Bent's Old Fort National Historic Site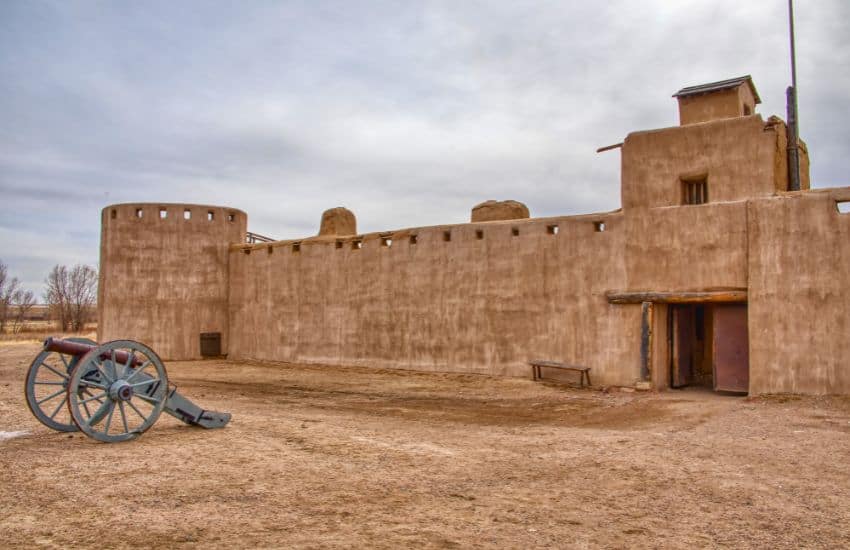 Bent's Old Fort National Historic Site, situated along the historic Santa Fe Trail near La Junta, Colorado, stands as a living testament to the region's rich frontier history. Originally built in 1833 as a trading post by Charles and William Bent, the fort became a vital hub for fur traders, Native American tribes, and pioneers during the mid-19th century. Its strategic location facilitated cultural exchange, commerce, and diplomacy between various communities. Today, the meticulously reconstructed Bent's Old Fort offers visitors an immersive experience into the past, depicting the everyday life of traders, trappers, and Plains Indians. The site showcases period-accurate architecture, exhibits, and demonstrations, providing a glimpse into the rugged and diverse cultural landscape of the American West during the era of the fur trade. Bent's Old Fort National Historic Site stands as a remarkable window into Colorado's frontier heritage, preserving the spirit of the past for generations to come.
Molly Brown House Museum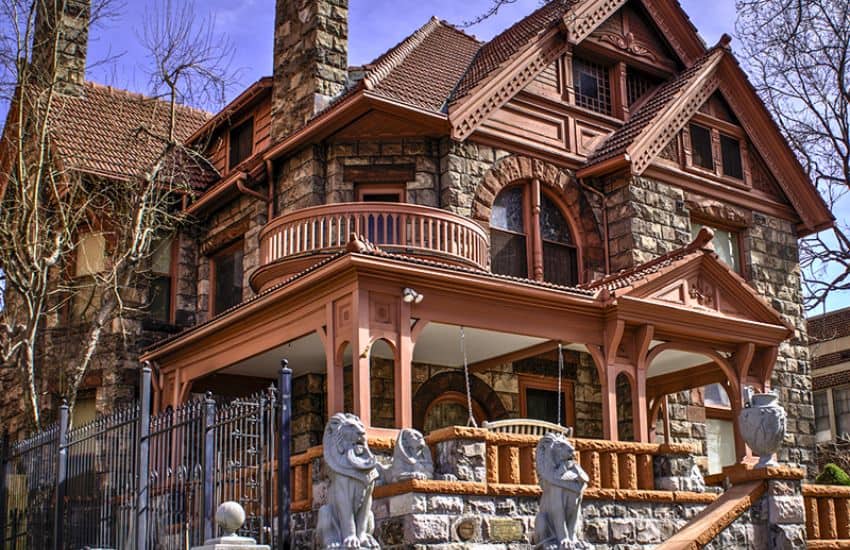 The Molly Brown House Museum, located in Denver, Colorado, is a cherished historical landmark that offers visitors a captivating glimpse into the life of Margaret "Molly" Brown, a prominent socialite, philanthropist, and survivor of the sinking of the RMS Titanic. Built in the late 19th century, the house was the residence of Molly Brown and her husband, J.J. Brown, during the early 1900s. The museum meticulously preserves the elegant Victorian architecture and period furnishings, providing a fascinating insight into the lifestyle of Denver's high society at the turn of the 20th century. Visitors can explore the meticulously restored rooms, learn about Molly Brown's remarkable life, and gain a deeper understanding of her advocacy work, including her efforts for women's suffrage and workers' rights. The Molly Brown House Museum stands as a tribute to her legacy and the progressive spirit of an era, making it a must-visit destination for history enthusiasts and admirers of the Titanic story alike.
Coloradan Icons
Colorado has been home to a diverse (perhaps as diverse as its landscapes) array of influential and talented individuals who have made significant contributions to various fields.
Jack Dempsey
Born William Harrison Dempsey in 1895, Jack Dempsey was a legendary boxer and one of the most iconic figures in the sport's history. While he was born in Manassa, Colorado, Dempsey's significance in the state extends far beyond his birthplace. He became the world heavyweight boxing champion in 1919, earning widespread fame for his aggressive fighting style and powerful punches. Dempsey's bouts, including the historic match against Jess Willard in Toledo, Ohio, solidified his status as a sporting legend. His influence on boxing and popular culture was immense, shaping the sport's modern era. 
Trey Parker
Trey Parker, born in Conifer, Colorado, in 1969, is a creative force whose significance in Colorado and the entertainment industry is unparalleled. As the co-creator of the groundbreaking animated television series "South Park," along with Matt Stone, Parker brought international acclaim to his home state. The satirical show, which debuted in 1997, has been celebrated for its sharp wit, social commentary, and fearless approach to controversial topics. Additionally, Parker co-wrote and co-directed the critically acclaimed musical "The Book of Mormon," earning numerous awards, including several Tony Awards. 
That said, his influence extends beyond television and theater. Parker is also an accomplished voice actor, producer, and songwriter. Through his creative endeavors, Trey Parker has become a cultural icon, showcasing Colorado's talent on the global stage and inspiring countless aspiring artists in the state and beyond.
David Fincher
David Fincher is an acclaimed film director and producer born in Denver, Colorado, in 1962. Although he spent much of his early career in Hollywood, Fincher's roots in Colorado have undoubtedly influenced his artistic sensibilities. With an impressive filmography that includes iconic movies such as "Se7en," "Fight Club," and "The Social Network," Fincher has become a leading figure in the film industry, renowned for his meticulous attention to detail and innovative storytelling techniques. His films have garnered critical acclaim and numerous awards, contributing significantly to Colorado's reputation in the world of cinema. 
Hunter S. Thompson
While he was born in Louisville, Kentucky, in 1937, Thompson became closely associated with Colorado when he moved to Woody Creek near Aspen in the 1960s. His unconventional and fearless style of "Gonzo journalism," characterized by immersive, first-person narratives, helped redefine the genre. Thompson's most famous work, "Fear and Loathing in Las Vegas," showcased his wild adventures and sharp social commentary. An emblematic figure of counterculture, his writings have left an indelible mark on the American literary landscape, and inspired generations of writers.
John Denver
One of the most beloved cultural icons of Colorado, John Denver was a prolific singer-songwriter, and environmental activist. Denver moved to Aspen, Colorado, in the 1970s, and, inspired by the state's natural landscape, wrote some of his most iconic songs such as "Rocky Mountain High" and "Take Me Home, Country Roads" in Colorado. His heartfelt lyrics and melodic tunes captured the essence of Colorado's landscapes and its people, resonating with audiences worldwide. 
Coloradan Urban Legends
Colorado, like many states, has its share of intriguing urban legends that have woven themselves into the fabric of local folklore. From tales of haunted hotels to sightings of cryptids in the wilderness, these stories capture the imagination and add a touch of mystery to the state's rich cultural tapestry. Urban legends in Colorado often draw inspiration from the state's diverse history, mining heritage, and expansive natural landscapes.
La Llorona in San Luis Valley
The legend of La Llorona, a haunting tale deeply rooted in Hispanic folklore, has found its way into the San Luis Valley in Colorado, adding a chilling layer to the region's rich cultural heritage. According to the legend, La Llorona, or "The Weeping Woman," is the spirit of a woman who drowned her own children in a fit of jealousy and despair. Overwhelmed by remorse, she is said to wander riverbanks and waterways, crying out for her lost children, with her mournful cries echoing in the night. 
Third Bridge in Aurora
The urban legend of the Third Bridge in Aurora, Colorado, is a chilling tale that has captured the imaginations of locals and ghost story enthusiasts alike. According to the legend, the Third Bridge, which crosses over the Kiowa Creek, is haunted by the spirits of Native Americans that died in a massacre. 
Cheeseman Park
The legend that Cheesman Park in Colorado used to be a cemetery is not a myth but a historical fact that adds a haunting aura to this picturesque urban space. Originally known as Mount Prospect Cemetery, the land was designated as Denver's first burial ground in the 1850s. However, due to neglect and mismanagement, the cemetery fell into disrepair, and by the late 1800s, the decision was made to transform it into a public park. The process of relocating the graves, however, was hasty and incomplete. It is said that numerous bodies were left behind, and disturbingly, some were allegedly disinterred and moved in a less-than-dignified manner. This grim history has given rise to ghostly legends, with some claiming that the park is haunted by the restless spirits of the forgotten dead.
Denver International Airport
The legend surrounding Denver International Airport (DIA) being an occult temple is a conspiracy theory that has circulated widely, capturing the imagination of conspiracy enthusiasts and skeptics alike. According to this legend, DIA is believed to be more than just an airport; it is purported to house secret underground bunkers, extraterrestrial connections, and even ties to the Illuminati. The conspiracy theories range from claims of hidden Masonic symbols in the airport's artwork to allegations of a New World Order plot. While these notions are not based in reality and are widely debunked, the legend continues to persist, fueled by the airport's large size, unique architecture, and cryptic artwork installations.
Tommyknockers in the Mines
The legend of the Tommyknockers, a peculiar and mysterious entity, has been an enduring part of Colorado's mining folklore. According to the legend, Tommyknockers are mischievous creatures believed to inhabit the depths of mines, especially during the heyday of Colorado's mining industry in the late 19th and early 20th centuries. Miners used to attribute strange sounds, knocks, and other unexplained noises heard deep within the mines to these supernatural beings. Miners developed a superstition that the Tommyknockers were both benevolent and mischievous, warning them of impending danger by creating knocking sounds before a collapse or other accidents. Some miners even left offerings of food and small tools to appease these mythical creatures and seek their protection. Of course, these miners could have just been hallucinating from a combination of starvation, exhaustion, and the mines' toxic fumes, but to date, no one's dared to find out if the legends are true or not.
What Food Is Colorado Known For?
Colorado is known for its diverse culinary scene, influenced by its diverse landscape, various cultures and a focus on fresh, locally sourced ingredients. Here are some of the most popular foods Colorado is known for:
Rocky Mountain Oysters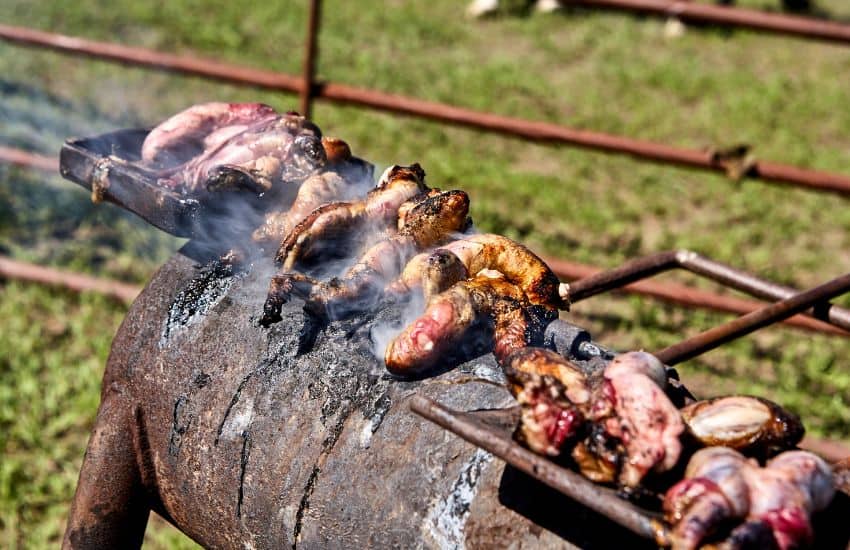 These are deep-fried bull/bison/calf testicles and are considered a delicacy in some parts of Colorado, especially during local festivals. Despite its name, the dish wasn't invented in the mountains, but in ranches.
Trout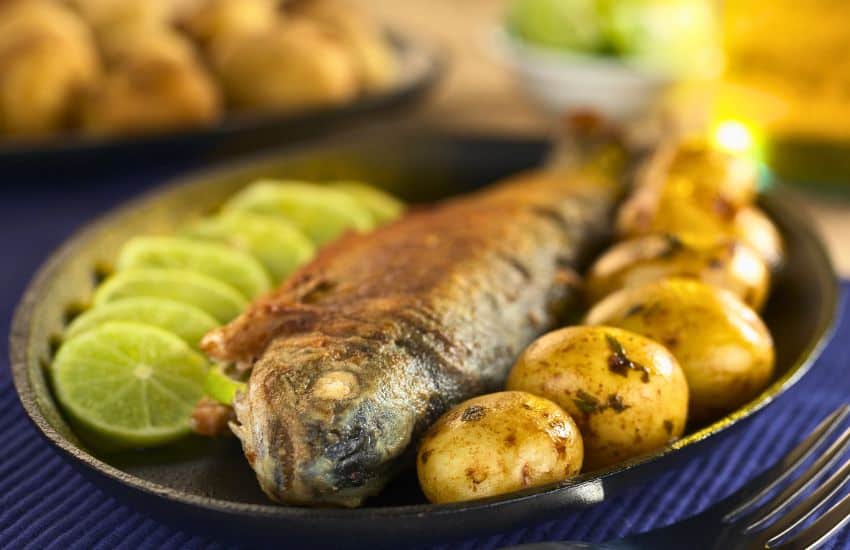 With its numerous lakes and rivers, Colorado offers fresh and delicious trout, often prepared grilled or pan-seared. While you'll find many varieties being served in the state's restaurants, the cutthroat trout is native to Colorado. 
Bison
Perfectly complementing Colorado's health-conscious culture, bison meat is a leaner and apparently more flavorful alternative to beef. Coloradans use bison meat for burgers, steaks, and well, pretty much anything that should have beef in it.
Palisade Peaches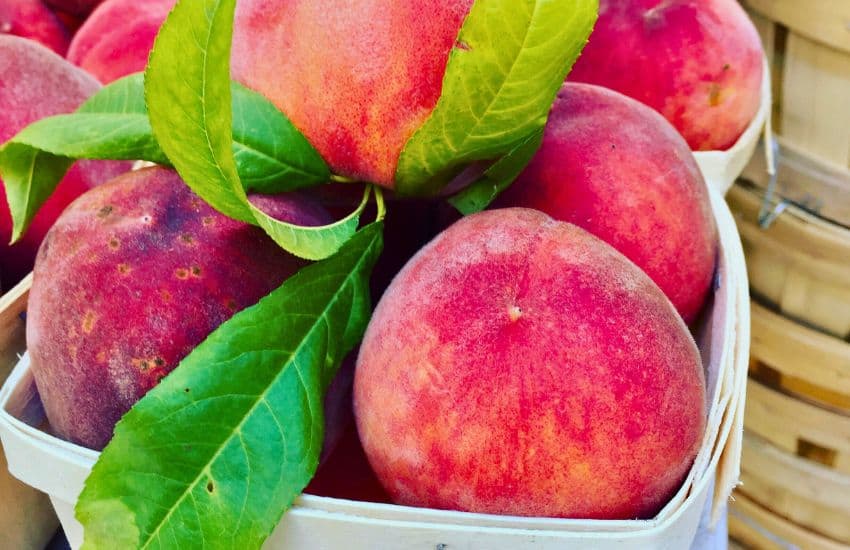 Palisade, Colorado, is famous for its sweet and juicy peaches, enjoyed fresh or used in various desserts. According to locals, these peaches are larger, juicier, and sweeter than Georgia peaches.
Colorado Style Green Chili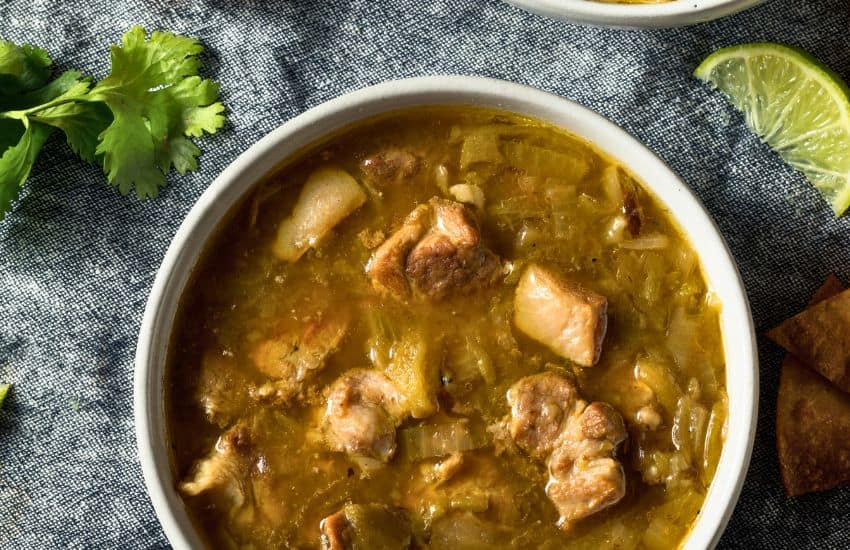 Colorado green chili, made with roasted green chiles, pork, and spices, is a staple in the state. It's often served over burritos, enchiladas, or burgers.
What Is Colorado Springs Known For?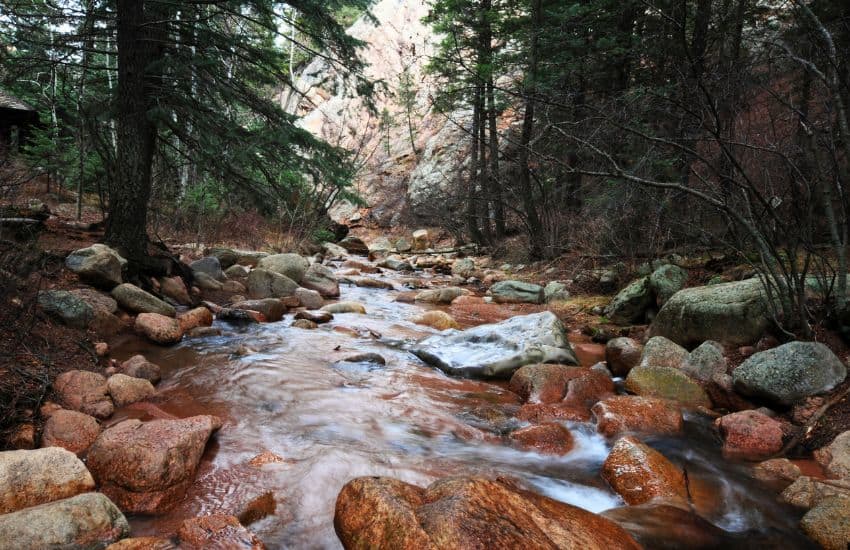 While Colorado Springs is best known for Garden of the Gods, other popular attractions in Colorado Springs include Pikes Peak, United States Olympic Headquarters and Training Center, Cheyenne Mountain Zoo, and the United States Air Force Academy.
What is Aurora Colorado Known For?
Aurora is mostly known as the gateway to the Rockies, allowing its residents and visitors access to a wide range of outdoor activities. That said, it's also known for having a favorably mild and dry climate, 97 parks, and over 5000 acres of open space and trails.
What is Denver Colorado Known For?
Nicknamed "The Mile High City," Denver is known for its cultural attractions, craft beer scene, sports culture, and of course, as it is a gateway to the Rocky Mountains, its outdoor recreation. 
What Is Boulder Colorado Known For?
As the home to the flagship campus of the University of Colorado, Boulder is known for its academic excellence and lively student population. It is also known for its award-winning breweries, vibrant downtown area, and the iconic Flatirons overlooking the city.
What Is Pueblo Colorado Known For?
Pueblo, Colorado is mainly known for its long history in manufacturing, and as one of the largest steel-producing cities in the United States. That said, it's also famous for its booming arts scene, significant Hispanic population, and for being home to the Colorado State Fair.
What Is Trinidad Colorado Known For?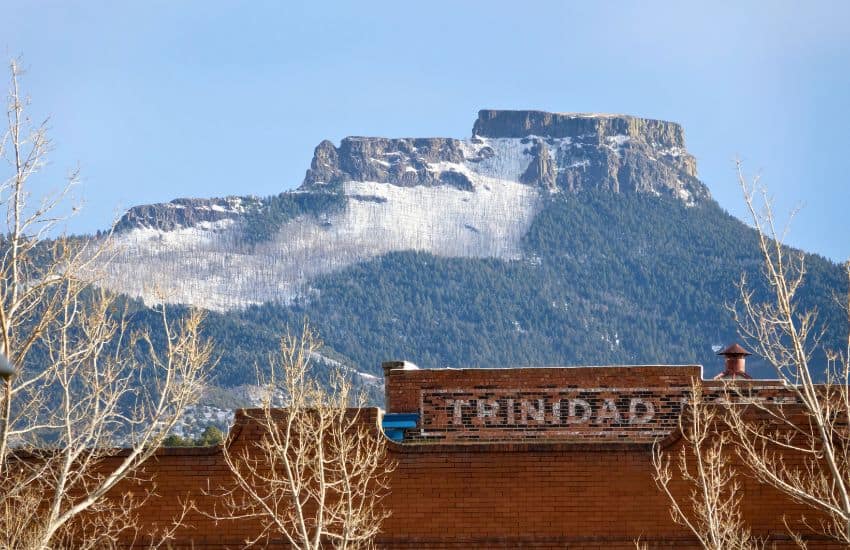 Trinidad, Colorado is famous for its Latino and Hispanic heritage, its rich coal mining history (like many towns in Colorado), and its thriving arts scene. It was also once dubbed as the "Sex Change Capital of the World" because of Stanley Biber, a local physician who pioneered sex reassignment surgery in the country.
You might also like
What is Amsterdam known for?
What is Ohio known for?
What is Kentucky known for?
Colorado's allure extends far beyond its breathtaking natural landscapes. While the majestic mountains, expansive plains, and picturesque parks are undeniably captivating, the Centennial State offers a multifaceted experience that goes beyond its scenic beauty. Colorado's cities and towns are vibrant hubs of culture, history, and innovation. From the rich heritage of its mining towns to the thriving arts scenes in places like Denver and Boulder, Colorado showcases a diverse tapestry of traditions and creativity. Moreover, the state's culinary delights, craft beer culture, and commitment to sustainable living add layers to its appeal.
Plan your visit today and let the spirit of Colorado captivate your soul!
FAQs
1. What is Colorado known for?
Colorado is mainly known for its diverse natural landscape composed of mountains, plains, desert lands, canyons, plateaus, rivers and lakes.
2. What food is Colorado known for?
The food Colorado is known for is largely influenced by its geography. Some of the popular foods include Rocky Mountain Oysters, Bison meat, trout, and Colorado Style Green Chili.
3. What famous people is Colorado known for?
Apart from the icons already mentioned above, Colorado is home to many famous actors and artists, including Tim Allen, Jon Heder, Kristin Davis, and John Carroll Lynch.