What Is Ohio Known For?
While Ohio may not always be the first state that comes to mind when planning a vacation, it actually has a lot to offer–in fact, I find it has more to offer the average traveler than most states.
No, seriously. It has a rich history, it's ridiculously multicultural, it has a great food scene, an incredible music and arts scene, and it's replete with natural attractions! Sure, it may seem like the blandest state in the country (I personally thought so too before I got the chance to visit it); but if you take the time to explore Ohio, really explore it and see what it has to offer, you'll see there's more to it than its sports teams (although this is definitely a big part of the culture). 
Don't just blindly hop on the Ohio hate train (you owe it to yourself), read on and discover what makes the state so interesting!
Geography, Culture and History: Interesting Tidbits About Ohio
Ohio boasts a rich tapestry of culture, a storied history, and diverse geography.
A Microcosm of America
While the general consensus is that it's part of the Midwest, Ohio's geography is really a little bit of everything. It's where the Appalachia, the Midwest, and the Northeast meet. It's rural, it's urban, it's a lot of farmland, and a lot of major industrial centers. The state also has a rich history of immigration due to its industrialization in the 19th and 20th century, when African Americans from the rural South and scores of Europeans settled in the state to work factory jobs. This, combined with its unique geography, makes Ohio among the most culturally diverse states in the country. Its food scene alone is a testament to this!
The Buckeye State
Ohio owes its nickname, the "Buckeye State," to the Ohio buckeye, a deciduous tree native to the region. The tree's distinctive leaves and nuts have become symbols deeply associated with Ohio. Native American tribes in the region revered the buckeye nut for its utility, and early settlers and pioneers in the region used the tree's wood for various purposes. Today, the buckeye is an integral part of the state's sports culture, and has become synonymous with a popular Ohio treat–the "Buckeye candy."
The State of Presidents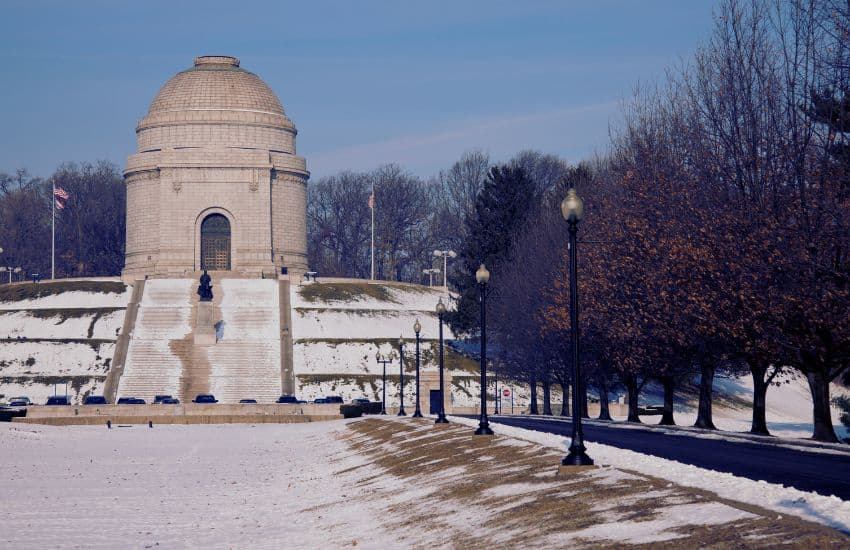 Ohio holds a unique and prestigious distinction in American history as the "State of Presidents." This is because the state has produced eight of the 46 (as of this writing) American presidents, seven of which were born in Ohio!
Where Aviation Began

Ohio also holds a special place of honor in the history of aviation as the birthplace of powered flight. The Wright brothers were born in Dayton, Ohio; and while it was technically in North Carolina where they achieved the world's first powered flight, the brothers conducted a significant portion of their experimental work in their hometown. The brothers' pioneering work in Ohio laid the foundation for modern flight.
The Most Active Underground Railroad Network in the Country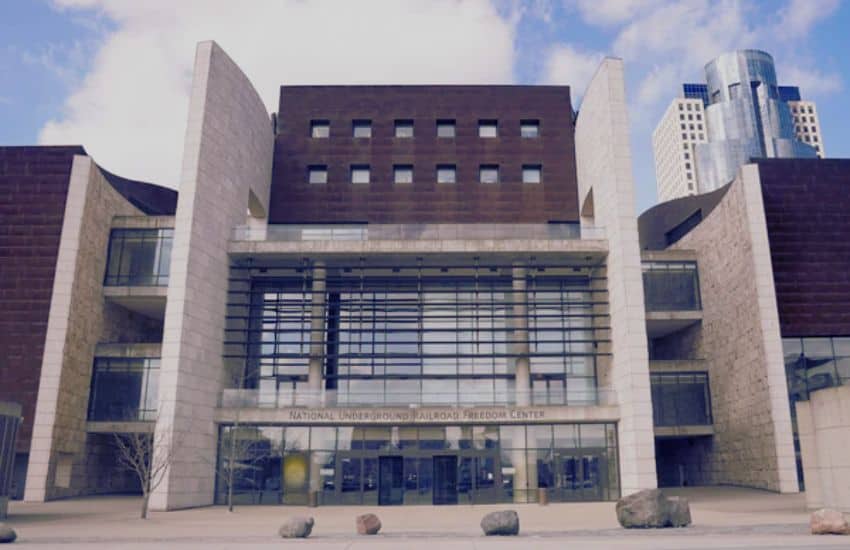 Ohio played a crucial role in the Underground Railroad. Ohio's strategic location as the closest state to Canada, as well as being bordered by several slave states (such as Virginia and Kentucky), made the state's Underground Railroad network the most active in the country. Ohio was also a hotbed of abolitionist movements, and was dotted with strategically placed safe houses, where escaped slaves could find refuge.
Natural Attractions Ohio Is Known For
Ohio's natural beauty is probably among the most underrated in the country. 
Hocking Hills State Park
Spanning over 2,300 acres, Hocking Hills State Park offers visitors a mix of stunning geological formations, lush forests, and outdoor recreational opportunities! The park is home to numerous waterfalls, a network of well-maintained hiking trails, and a variety of animals. Must-see Hocking Hills attractions include Old Man's Cave, Ash Cave, Cedar Falls, and Devil's Bathtub.
Glacial Grooves State Memorial Park
Glacial Grooves Memorial Park, located on Kelleys Island in Lake Erie, Ohio, is a geological wonder that offers visitors a unique glimpse into the Earth's ancient history. At the heart of this park are the park's main attraction: glacial grooves themselves, deeply etched into the limestone bedrock. The grooves are some of the most impressive and well-preserved glacial markings in North America!
Lake Erie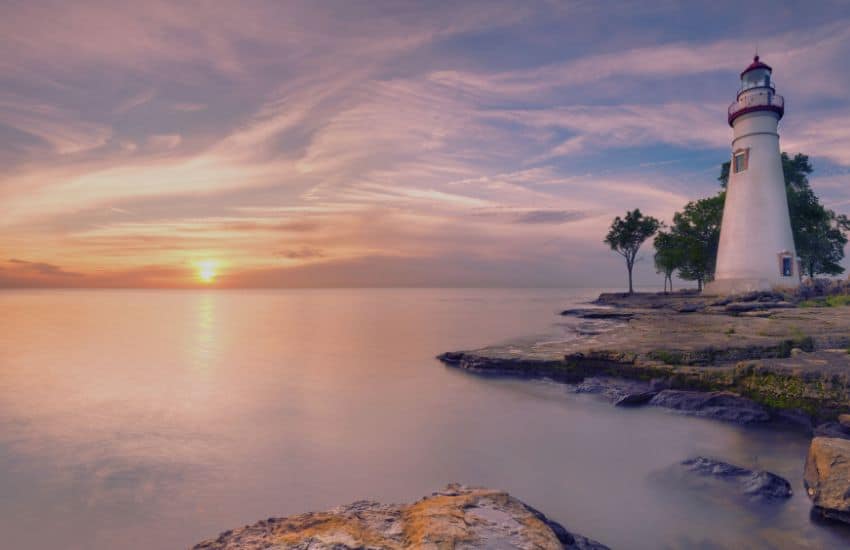 Spanning just over 9,900 square miles, Lake Erie is bordered by multiple cities–Cleveland, Toledo, Erie, Buffalo, and Dunkirk. One of North America's Great Lakes, Lake Erie is known for its sandy beaches, islands, historic lighthouses, migratory birds, and fishing opportunities!
Cuyahoga Valley National Park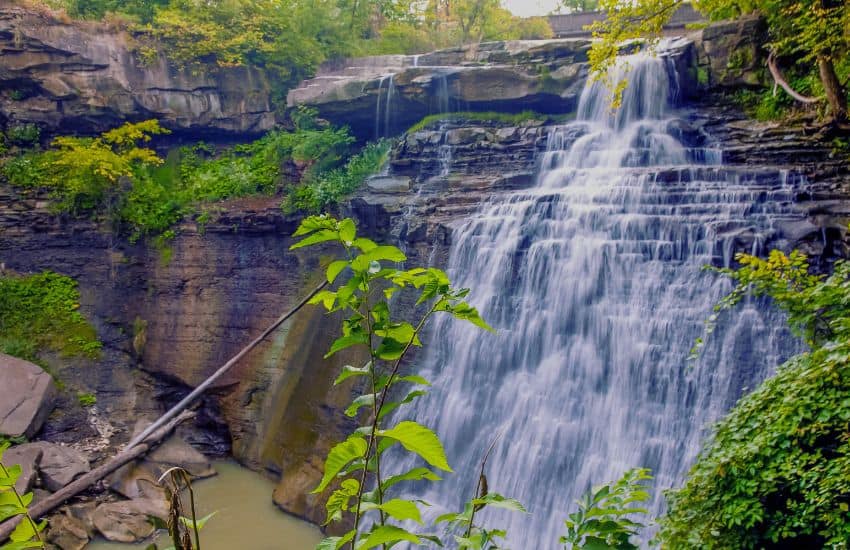 This natural gem nestled between the cities of Akron and Cleveland is known for its scenic beauty, waterfalls, cultural heritage, and wildlife. The park offers a wide range of activities, such as hiking, biking, as well as a host of ranger-led programs and workshops. Must-see spots here include Bridal Veil Falls, Canal Exploration Center, Brandywine Falls, and the Ledges Trail.
Glen Helen Nature Preserve

Located in Yellow Springs, Ohio, Glen Helen Nature Preserve encompassess over 1000 acres of diverse landscapes, such as woodlands, waterways, limestone cliffs, and overhangs. It is currently the largest private nature reserve in the Miami Valley. Glen Helen's top attractions include The Yellow Spring (for which the village of Yellow Springs is named), Pompey's Pillar, and the Glen Helen Raptor Center.
Architectural Landmarks and Tourist Attractions Ohio Is Known For
Ohio's architecture is a testament to the state's rich history, cultural diversity, and ever-evolving design sensibilities.
Old Arcade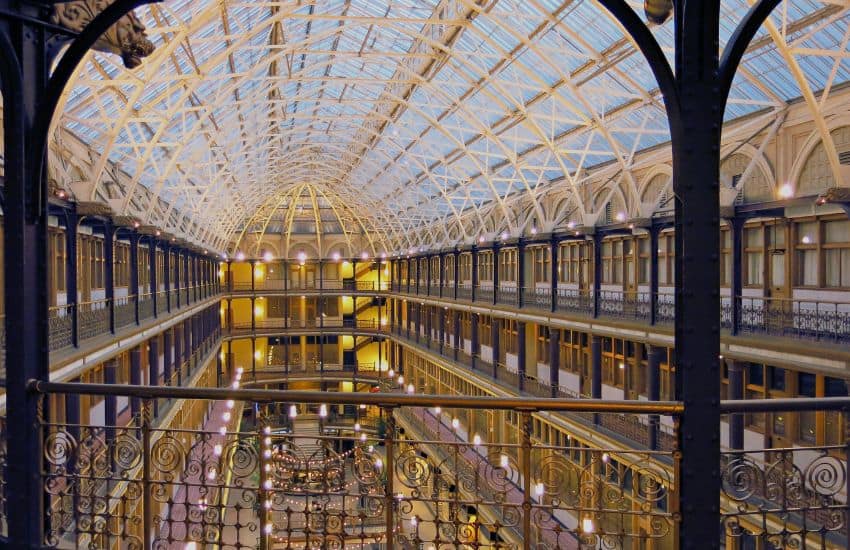 Simply known as "The Arcade," is a historic architectural gem in downtown Cleveland. This Victorian-era structure opened in 1890, and is one of the country's first indoor shopping centers. While it's been updated over the years, the building retains its old-school charm, and is one of the most-visited attractions in Cleveland.
Ohio State Reformatory
Any movie fans? 
One of the best movies of all time, Shawshank Redemptions, was shot primarily at the former prison and surrounding area. This also wasn't the first movie shot here and wouldn't be the last either.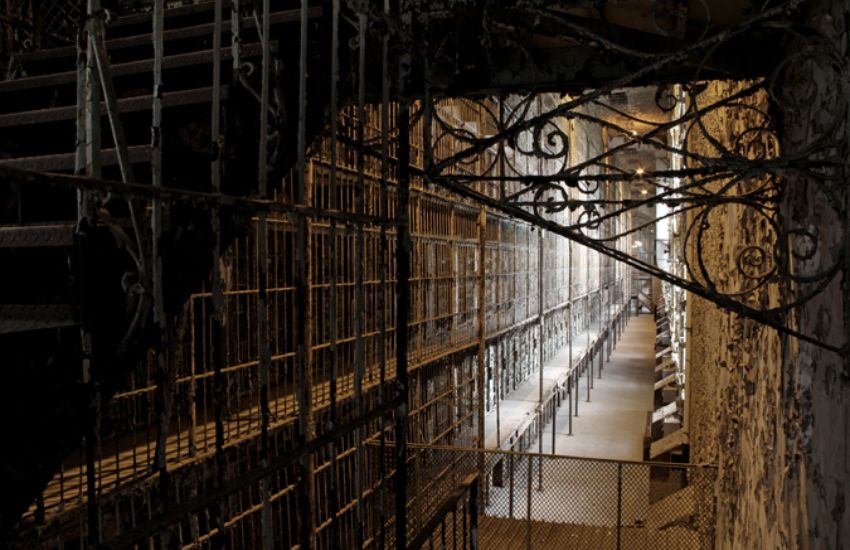 Located in Mansfield, the Ohio State Reformatory features an imposing Gothic architectural style. Built to serve as a correctional facility, it admitted its first inmates in 1896, and closed in 1990. Over the years, the reformatory has gained a reputation as one of the most haunted locations in the country, and is often visited by ghost-hunting enthusiasts and paranormal investigators.
Frank Lloyd Wright's Wescott House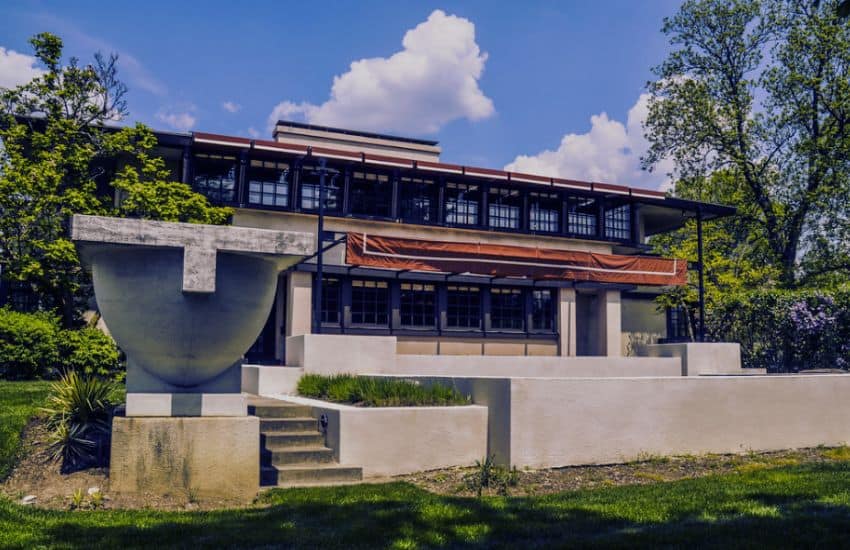 Located in Springfield, Ohio, the Wescott House exemplifies Frank Lloyd Wright's innovative design principles. This Prairie School-style home is considered a masterpiece of modern American architecture, featuring horizontal lines, flat roofs, and large windows–allowing natural light to flood the interior, and blurring the line between indoor and outdoor spaces. It is recognized as a National Historic Landmark.
Rock & Roll Hall of Fame
Often just referred to as the Rock Hall, the iconic Rock & Roll Hall of Fame in Cleveland was established in 1983 to celebrate the history and cultural impact of rock and roll. Designed by I. M. Pei, the building just out on the shores of Lake Erie, and offers visitors panoramic views of the city and the waterfront. The Rock Hall features a wealth of permanent and rotating exhibits, as well as an extensive library and archives containing audio recordings, photographs, and memorabilia related to rock and roll. 
Cedar Point
Located in Sandusky, Cedar Point is a 354-acre world-renowned amusement park. This iconic Ohio attraction dates back to the 19th century, and is the second oldest operating amusement park in the country. While it's famous for its exhilarating thrill rides, it also offers a wide range of family-friendly attractions. While it's very much a modern amusement park, Cedar Point retains its historic charm and heritage.
Historic Figures Ohio Is Known For
Ohio has been a cradle of great minds and influential figures throughout its history, contributing significantly to American culture, politics, and innovation.
Thomas Edison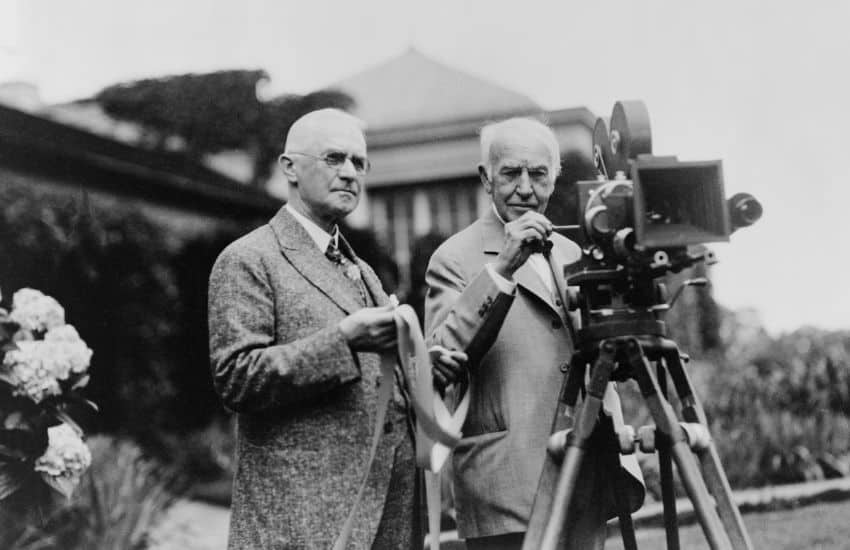 Love him or hate him, Thomas Edison's impact on the world cannot be overstated. Born in the small town of Milan, Ohio, Edison was largely self-taught. His formative years in Ohio allowed him to explore the natural world and develop his passion for experimentation and invention.
Jesse Owens
One of the most celebrated athletes in history, Jesse Owens spent his formative years in Cleveland. He attended Ohio State University on a track and field scholarship, and under the coaching of Larry Snyder, honed his skills and developed into a world-class athlete. He won four gold medals in the 1936 Berlin Olympics–sending a powerful statement against racial discrimination during the height of the Nazi regime.
John Glenn
Born in Cambridge, Ohio, John Glenn was an astronaut, senator, and decorated war hero. He became the first American to orbit the Earth in 1962; and became the oldest person to fly in space when he boarded the Space Shuttle Discovery in 1998–at the age of 77.
William Tecumseh Sherman
Born in Lancaster, Ohio, William Tecumseh Sherman played a crucial role in the victory over the Confederate States. While he remains a controversial figure to this day due to the methods he employed, he is nevertheless regarded as a brilliant commander that helped end the Civil War.
Zane Grey
Zane Grey, one of America's most prolific and beloved authors of Western novels, holds a significant place in Ohio's literary history. Born in Zanesville, Ohio, Zane Grey practically invented the western genre! 
Sports Ohio is Known For
With a storied history of athletic excellence, a passion for competition, and a fervent sports culture, Ohio stands as a veritable epicenter of sporting achievement in the United States.
American Football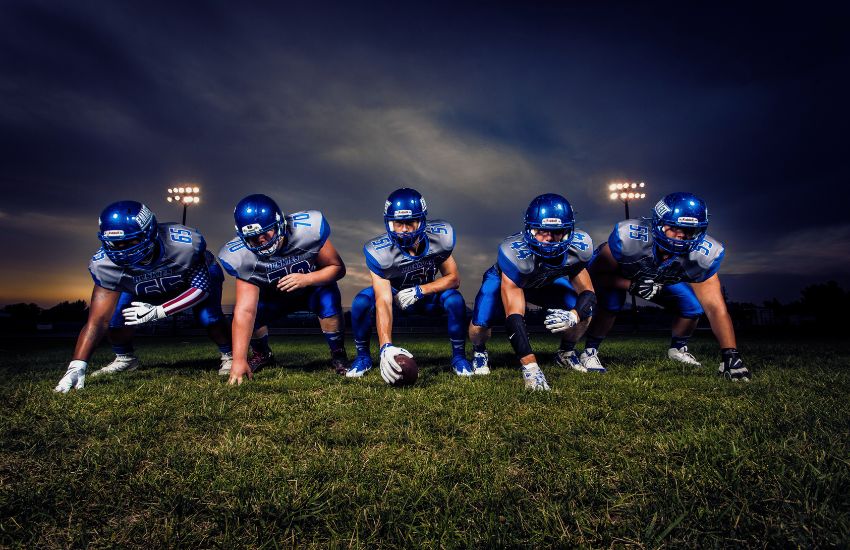 American football has a rich and deeply ingrained culture and history in the state of Ohio. The sport has become a way of life for many Ohioans, and the state boasts a proud tradition of football excellence. 
Ohio is home to several major college football programs, with The Ohio State University's Buckeyes being the most prominent. The Buckeyes have a storied history and a passionate fan base. The rivalry between Ohio State and the University of Michigan, known as "The Game," is one of the most intense and celebrated rivalries in college football. Moreover, Ohio is home to two NFL franchises, the Cleveland Browns and the Cincinnati Bengals. The Browns, with a rich history dating back to the 1940s and the era of Jim Brown, are beloved by fans in Cleveland. The Bengals, based in Cincinnati, have also made significant contributions to the NFL, with memorable moments like their Super Bowl appearance in the 1981 season.
Baseball
This isn't necessarily unique to Ohio (baseball is, after all, America's pastime). With that said, baseball holds a special place in the hearts of Ohioans, with a rich history and a strong tradition that dates back to the 19th century. The state is home to two Major League Baseball franchises: the Cincinnati Reds and the Cleveland Guardians, with 7 World Series Championships between them!
Basketball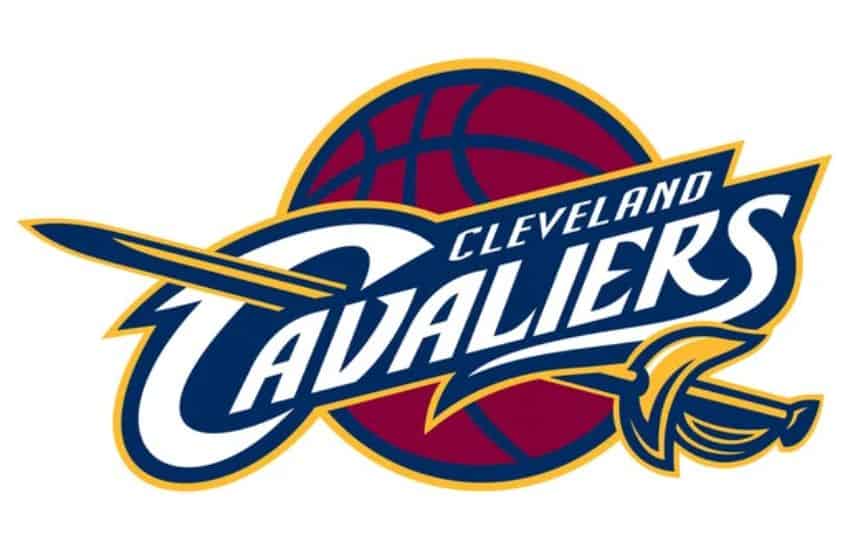 Ohio is home to a vibrant basketball culture with a rich history, encompassing both professional and college basketball. That said, while the state has produced some legendary basketball players over the years, one player stands head and shoulders above the rest: LeBron James (aka the 'Kid from Akron'). LeBron James led the Cleveland Cavaliers to their first NBA title in 2016. 
Boxing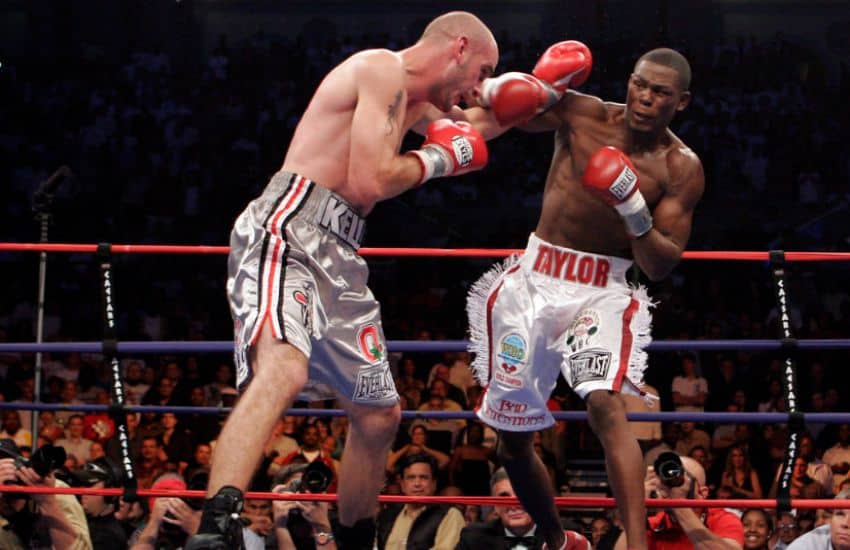 Ohio has a rich and storied boxing culture that has produced numerous world-class fighters, legendary trainers, and a passionate fan base. From the earliest days of prizefighting to the modern era of professional boxing, the state has played a significant role in the sport's history. Notable world champions from Ohio include Ezzard Chalers, Aaron Pryor, Buster Douglas, and Kelly Pavlik.
Professional Wrestling
Ohio boasts a passionate and dedicated wrestling fanbase. Fans from all over the state attend events, filling arenas, and creating an electric atmosphere for wrestlers to perform in front of. The state's wrestling culture extends to independent promotions and local wrestling schools, which help nurture and develop future wrestling stars. Notable wrestlers from Ohio include Randy Savage, Mike Mizanin, and Dolph Ziggler.
Ohio in Pop Culture
Ohio often occupies a special place in the American imagination as the quintessential small-town setting depicted in pop culture. With its picturesque Main Streets, close-knit communities, and an unmistakable charm that harkens back to simpler times, Ohio embodies the archetypal small-town experience. 
Calvin and Hobbes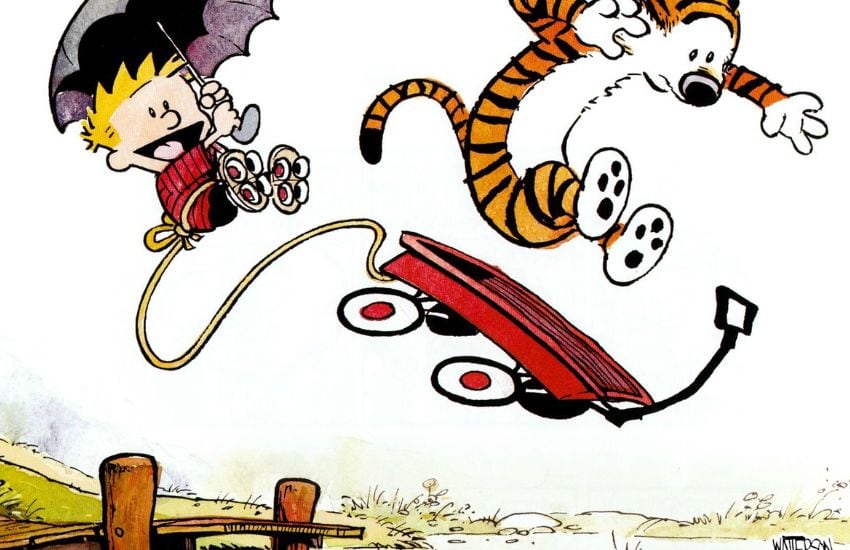 While the setting of Calvin and Hobbes is meant to evoke the feeling of the American Midwest, it also draws heavily from Bill Watterson's experiences in Chagrin Falls–a suburban neighborhood in Cleveland.
Glee
While the actual filming of Glee took place in California, the story was set in a fictional high school in Lima, Ohio. This was a deliberate choice by the creators of the show, as they felt it represented the quintessential American small town.
Rain Man
While the movie doesn't primarily take place in Ohio, there's a certain scene in the movie that was shot and set in Cincinnati. This decision apparently lured other major Hollywood productions to the state.
Eurotrip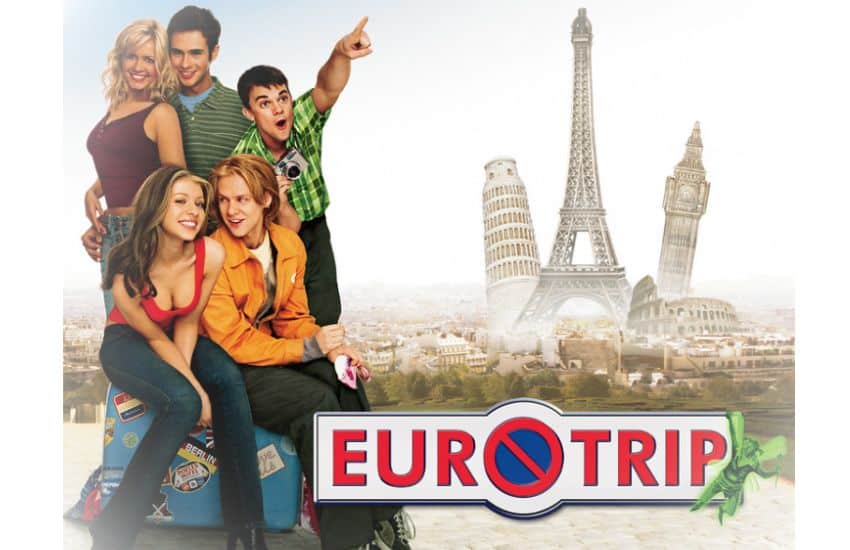 While all scenes were filmed in Prague, the opening scenes of Eurotrip are set in the town of Hudson, Ohio (simulated at the International School of Prague). 
Bye Bye Birdie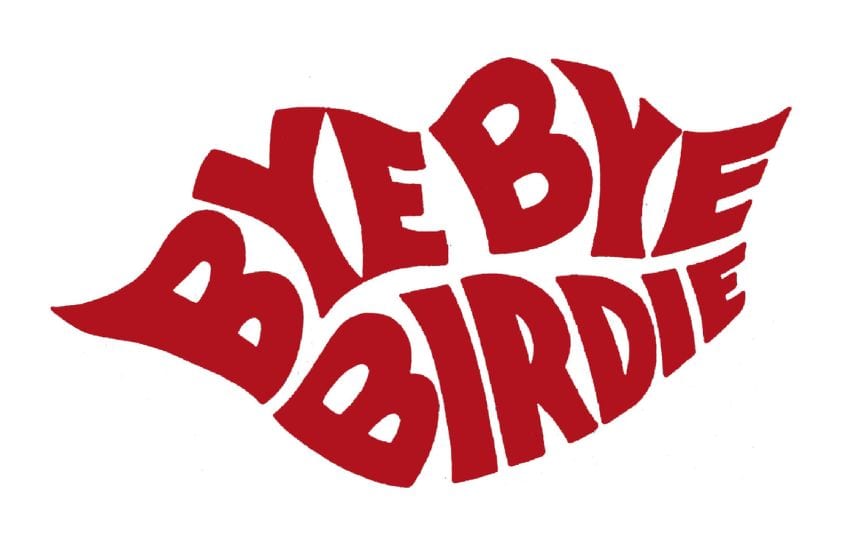 The primary setting of the musical is the fictional small town of Sweet Apple, Ohio. 
What Food Is Ohio Known For?
Ohio is known for a variety of foods and culinary traditions that reflect its diverse cultural influences and agricultural heritage. Here are just some of the foods and dishes that Ohio is known for:
Cincinnati Chili:

Perhaps one of the most famous Ohioan foods is Cincinnati chili. This unique style of chili is often served over spaghetti or hot dogs and is characterized by its distinctive blend of spices, including cinnamon and cocoa. It's typically topped with shredded cheese and diced onions, and you can order it "three-way" (chili, spaghetti, cheese), "four-way" (with onions or beans), or "five-way" (with both onions and beans).

Buckeyes: Named after the state tree, the buckeye, these sweet treats are a beloved Ohio tradition. Buckeyes are peanut butter balls dipped in chocolate, leaving a small portion at the top to resemble the buckeye nut. They're a staple at Ohio events, especially around the holidays.

Pierogi: Due to its significant Eastern European immigrant population, Ohio is known for its delicious pierogi. These dumplings are usually filled with ingredients like potatoes, cheese, sauerkraut, or meat and are typically served with butter, onions, and sour cream.
What Vegetable Is Ohio Known For?
While Ohio is not necessarily known for a specific vegetable in the same way some regions are known for certain crops (like Idaho for potatoes or Georgia for peaches), it does have a strong agricultural presence and produces a variety of vegetables due to its diverse climate and fertile soil. Some of the vegetables that are commonly grown in Ohio and contribute to its agricultural reputation include:
Sweet Corn: Ohio is known for its sweet corn, especially during the summer months. The state's climate and soil are conducive to growing delicious sweet corn, and it's a staple at farmers' markets and local produce stands.

Tomatoes: Ohio is a significant producer of tomatoes (yeah, yeah,

technically

not a vegetable–don't be that guy), both for fresh consumption and processing into products like tomato sauce and ketchup. You'll find locally grown tomatoes in many Ohio dishes.

Bell Peppers: Bell peppers are another popular vegetable grown in Ohio, used in a variety of dishes and often found at farmers' markets and grocery stores.

Cucumbers: Ohio is a major cucumber producer, with cucumbers used for making pickles and also enjoyed fresh in salads and as snacks.

Zucchini and Summer Squash: These versatile vegetables thrive in Ohio's climate and are used in various recipes, from sautéed side dishes to zucchini bread.
What Is Columbus Ohio Known For?
Apart from being the state capital, Columbus is known as the home of The Ohio State University, one of the largest and most prestigious universities in the country. It's also known for its sports culture, its diverse culinary scene, and as a hub for science and innovation.
What Is Cleveland Ohio Known For?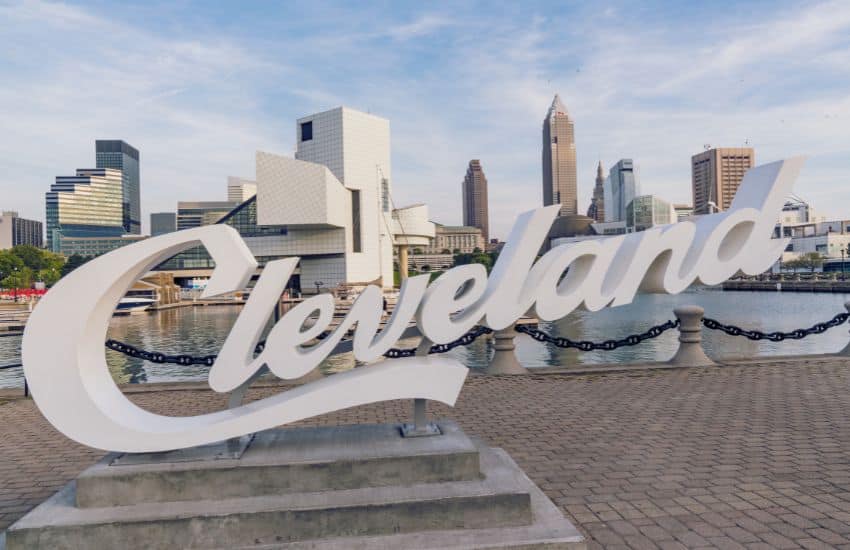 Cleveland is known as the home of the Rock and Roll Hall of Fame, the Cleveland Clinic, the Cleveland Metroparks, and Lake Erie. The city is also known for its professional sports teams: the Cleveland Cavaliers, the Cleveland Browns, and the Cleveland Guardians.
What Is Cincinnati Ohio Known For?
While it's most famous for Cincinnati chili, Cincinnati is also known as the home of the Cincinnati Zoo, one of the oldest zoos in the country, and for Oktoberfest Zinzinnati, one of the largest Oktoberfest celebrations in the United States. 
What Is Dayton Ohio Known For?
Dayton is often referred to as the birthplace of aviation, as it is the birthplace of the Wright brothers. That said, it is generally recognized for its rich history of innovation and invention. The city is associated with the invention of the cash register and the hydraulic jump to prevent flooding.
What Is Toledo Ohio Known For?
Toledo is known for its industrial heritage, particularly for its long history of auto and glass manufacturing (which is why it's called the 'Glass City'). 
What Is Akron Ohio Known For?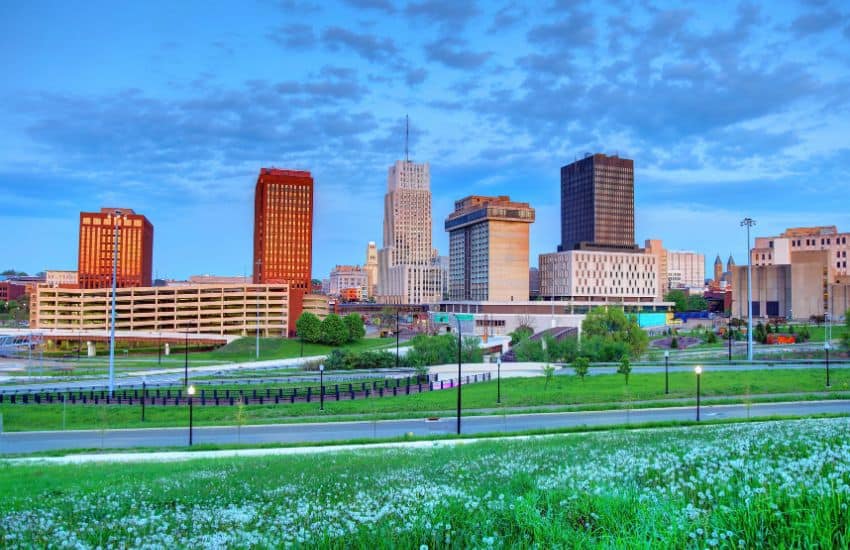 Akron is generally known for its rubber industry, and for Goodyear Blimps. The city is also known for its proximity to the Cuyahoga Valley National Park.
While it's not always the most obvious choice for a vacation, exploring Ohio can be an extremely fulfilling experience. It definitely was for me, and I can't wait to go back! From the bustling urban landscapes of Cleveland and Columbus to the tranquil countryside of Amish Country and the serene shores of Lake Erie, Ohio's mosaic of attractions provides something for everyone.
FAQs
1. What is Ohio known for?
With such a rich history and culture, Ohio is known for many things. While it's famous for its sports teams, it's also known as the birthplace of aviation, and for having produced eight US presidents.
2. What food is Ohio known for?
Ohio is such a diverse state, and its food scene reflects this. Some of the most popular foods in Ohio include Buckeyes, Pierogi, Cincinnati chili, Skyline Chili, and Goetta.
3. What famous people is Ohio known for?
Ohio has produced many famous people, including LeBron James, Bob Hope, Clark Gable,and Steven Spielberg.