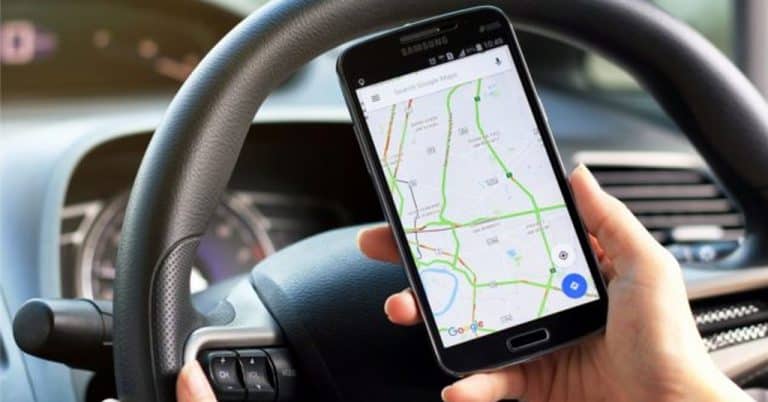 Long gone are the days of fold-out gas station maps and asking for directions. (Remember TripTix from AAA?) And paying for a GPS with your rental car — why spend the money? Our favorite mapping application is Google Maps, available for Android and iOS devices. This app works internationally and it's free! Google Maps recently overhauled their application with some slick new features. Some are easy to figure out, and some you'd never think to try. Whether you use it every day or are new to the program, here are out Google Maps Tricks and Tips for Travel.
Smart Searches
Looking for "Museums in Chicago", "Coffee in Salt Lake City", or " Libraries in Atlanta"? Want to see the intersection of "Canal Street & Bourbon Street" in New Orleans? Or do you just have Latitude and Longitude coordinates? Put them in the search bar and Google Maps will direct you to what you're looking for.
Zoom In and Out With Just One Finger
Pinching and pulling to zoom in and out, respectively, are pretty standard moves across any mobile application, but Google Maps offers an alternative if you only have one finger handy. Double-tap the map, but don't let go on the 2nd tap. Now, by moving up and down with that finger, you can easily zoom in and out.
Take Maps Offline
If you're traveling in an area with bad cell reception or even a country where you don't have service, offline maps can come in handy. Open up the application and go to the area that you will need a map for. Tap the Search Bar and scroll down past the search suggestions. Then, press the "Make this map area available offline" button. This feature is currently only available on Android, but is coming soon to iPhone and iPad.
Explore
If you're unfamiliar with the area, let Google Maps help you find local businesses. Click the Search Bar, and then hit Explore. You can then see what's around in the Eat, Drink, Play, Shop, and Sleep categories.
Find Out More About a Business
When you search for a business, Google Maps shows you a quick glance at the average review score, price range, and travel time, but if you want more information, simply tap the business name. The result expands to show hours, photos, street view, website, and more. You can even rate and review the location right then and there!